As mentioned at the start of this review, it has been a long time since we have seen any new graphics cards. The ASRock Phantom Gaming XC RX 580 may not be based on a new GPU architecture, but it is still the first ASRock graphics card to come through our labs.
It is safe to say it is not a spectacular card. That isn't necessarily a bad thing, though – ASRock is clearly targeting the budget end of the market, and the type of gamer who just wants a simple, no-frills card that doesn't require any extra thought.
That does mean we lose lots of features we have seen on pricier graphics cards – there is no RGB lighting, no backplate, and no added extras in the box. The card's design and cooling apparatus is also fairly basic for a modern graphics card.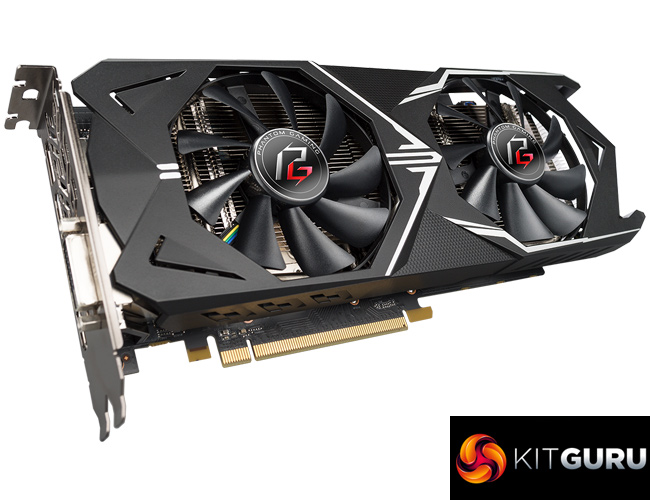 Still, the Phantom Gaming X is a RX 580 and it performs like one – across all of our testing, it is only marginally behind the more expensive Sapphire Nitro+, with the difference being only 1 or 2fps at 1080p. That means this ASRock card is still a very solid buy for 1080p, or even 1440p, gaming.
It is a bit noisy, however, which may put off some. Power consumption is in line with what we would expect, though, and the temperature levels are just fine with no thermally-induced throttling occurring.
We were also able to eke out some small performance gains via overclocking, but our sample only managed an extra 22MHz on the GPU core, and the marginally higher fps was not worth the increased noise and power.
On the whole, the ASRock Phantom Gaming X RX 580 is a decent card. ASRock is clearly not trying anything too ambitious with its first wave of graphics cards, and that's fine – it's overall a capable card with no glaring issues, if you don't mind the louder than normal fans. With pricing expected at 329 Euros, too, it should be one of the cheapest RX 580s on the market.
We don't yet have a buy link for UK customers, but we will update this review when we get one. Update: We have found the Phantom Gaming RX 580 for sale from CCL HERE.
Pros
Expected to be priced competitively.
Performs as expected for a RX 580.
Single 8-pin PCIe power connector.
No unnecessary extras to inflate pricing or cause frustration.
Fans don't spin under light loads.
Cons
Noisy.
No backplate.
Our sample did not overclock very well.
KitGuru says: The ASRock Phantom Gaming X RX 580 is a competent first effort from the motherboard manufacturer. It is not a hugely exciting card, but it will appeal to those on tighter budgets who want a no-frills experience.