The GPU market is in shambles and has been for some time. Graphics card prices are through the roof and 2021 saw an array of lacklustre launches from both AMD and Nvidia, who many accuse of cashing in on the crisis. Fortunately for Intel, however, such events have conspired in their favour as the company is now presented with a monumental opportunity to seize the discrete GPU market. They simply can't miss – can they?
If you had told me several years ago that, in 2022, the GPU market would be crying out for Intel to come and shake things up – and dare I say save us – I'd probably have laughed in your face. But here we are. Both AMD and Nvidia have had their opportunity over the last twelve months but neither has taken it. Nvidia seems focused on releasing as many GA102-based cards as possible, each priced higher than the last, while AMD's attempt to capture the budget market brought us the RX 6500 XT, a product with 4GB VRAM, 64-bit memory interface and a x4 PCIe interface.
And yes, I can fully appreciate that both of those companies' first priority is to their shareholders, and it is evident that both have really cashed in on the market conditions. I can't help but feel neither company is looking to the future though. The current state of affairs is simply not sustainable, with current-gen graphics cards typically selling at over double their MSRPs, while last-gen's offerings remain at record high prices on the used market. While some may be happy to absorb the extra cost for a new cards, many are not – as evidenced by the sheer amount of Pascal and Polaris owners who, after seeing yesterday's RX 6500 XT launch unfold, are resolute in their desire to hold onto their cards until something genuinely better comes along. If things continue as they are, it won't be too long before the budget GPU market – and perhaps the PC gaming industry as a whole – begins to really suffer the consequences.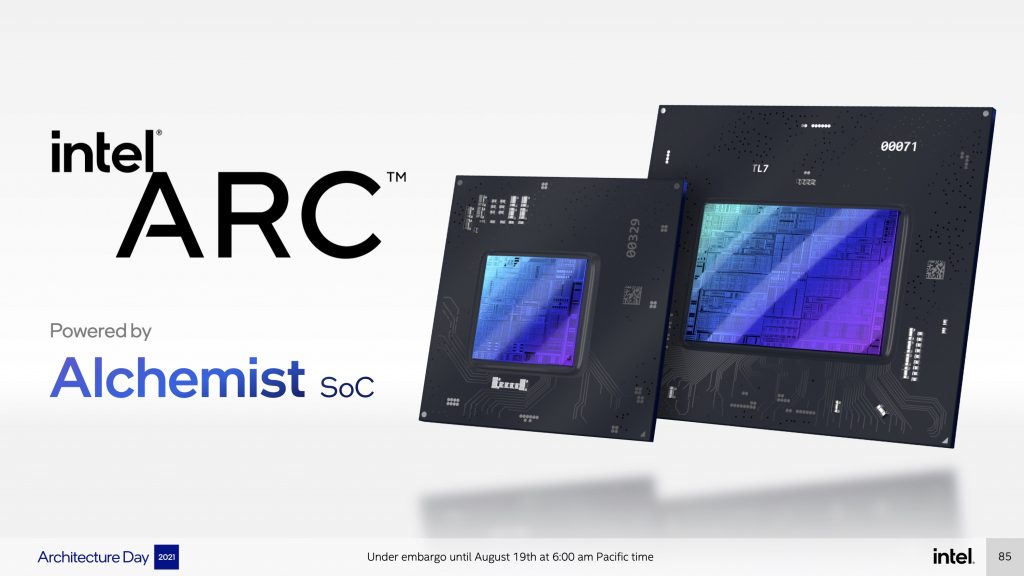 But this is where Intel can capitalise. The Arc Alchemist GPUs are still set for launch this year, with cards already shipping to OEMs, and market conditions are absolutely perfect for the company's entry into the discrete graphics segment.
In fact, it is Intel's latest CPU line up which gives me hope. After spending years in the doldrums of the Skylake architecture, Alder Lake has proved that Intel is back, and particularly in the budget end of the market. The likes of the i5-12400 and i3-12100 are widely seen as the new go-to value options, particularly the latter of those two SKUs, with AMD seemingly abandoning the sub-$200 CPU space.
So if the company is willing to come to market with highly competitive but affordable processors, is it too much to think that they will do the same in the GPU space?
The answer may not be so simple. For starters, the product needs to offer good performance, and I mean more than just in terms of the gaming frame rates. The driver side of things is a question mark hanging over Alchemist. We know it is challenge enough for both AMD and Nvidia to produce stable and high-performing drivers – just think back to the RTX 3080 launch and the widespread issues surrounding the RX 5700-series. And those are two long-established graphics manufacturers. For a newcomer to the dGPU market, it cannot be easy, and I wouldn't be surprised to hear if it were the software side that has caused rumours of a delay to Q2 2022.
We also have to trust that Intel wants to be competitive, and not just take advantage of the current market conditions. Call me naive, but I believe it is in Intel's best interest to act with gamers, and not their bottom line, as their first priority. Because if Intel can come to market now with a $200 GPU that is genuinely good – when no-one else seemingly wants to do so – Intel could build up so much goodwill with budget-conscious gamers that they have a foothold in the market for generations to come. Offering a crippled product at a ridiculous price, however, could quickly consign Intel Arc to the history pages.
To use a football analogy, Intel finds itself in front of an open goal. In fact, the goal is so wide open it would be harder to miss than it would to score. And not only has the goalkeeper (AMD and Nvidia in this situation) passed Intel the ball, they have also turned around and walked in the opposite direction.
I sincerely hope Intel can convert this opportunity.
Discuss on our Facebook page HERE.
KitGuru says: Intel could be the saviour of the graphics card market. It is almost unbelievable, but let's hope – for all our sakes – that they can deliver.