We first measure GPU temperature while the card is sat idling at the Windows 10 desktop for 5 minutes. Gaming GPU temperature is recorded by running the Deus Ex benchmark at 4K. As a maximum stress test, Fire Strike Ultra Stress Test is run 5 consecutive times and the cards' GPU temperature levels are recorded.
Ambient room temperature was held at around 23°C.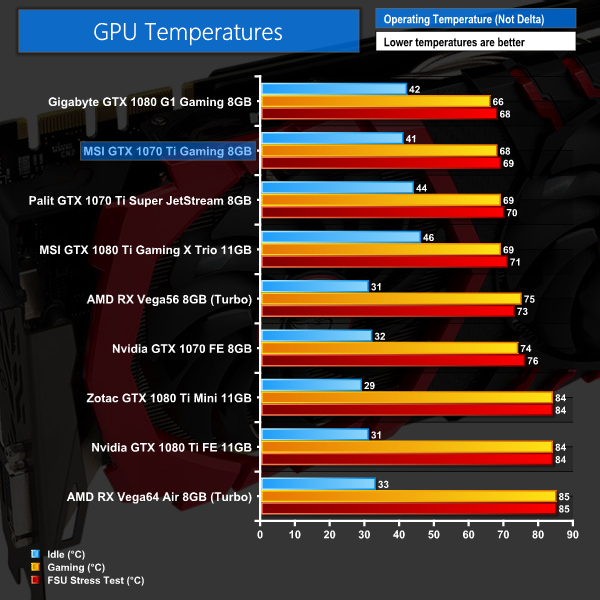 Core thermals are very good for the MSI Gaming 8G – the Twin Frozr design has proved very successful in the past and it is very competitive today. The card also features MSI's Zero Frozr technology which means the fans do not spin when the GPU temperature is below 60C. This means it is warmer when idling, but the benefit is obviously zero noise emissions.
Moving on to our thermal camera images, we capture the hottest spots on both the rear and side of the card. Funnily enough, both spots came in at exactly 53C each – both excellent results which are well within thermal limits. Again, hats off to the Twin Frozr design.