We take our noise level measurements with the decibel meter on the top and middle section of the case, overhanging the side panel (power supply side, not motherboard tray side) by exactly 1 inch to avoid any airflow pressure coming from the exhausting AIO cooler.
I measured the sound floor to be 34 dBA, thus anything above this level can be attributed to the graphics cards. The power supply is passive for the entire power output range we tested all graphics cards in, while all CPU and system fans were disabled.
Noise levels were measured after 5 minutes under three scenarios: desktop idle, Deus Ex: Mankind Divided at 4K, and the Fire Strike Ultra stress test.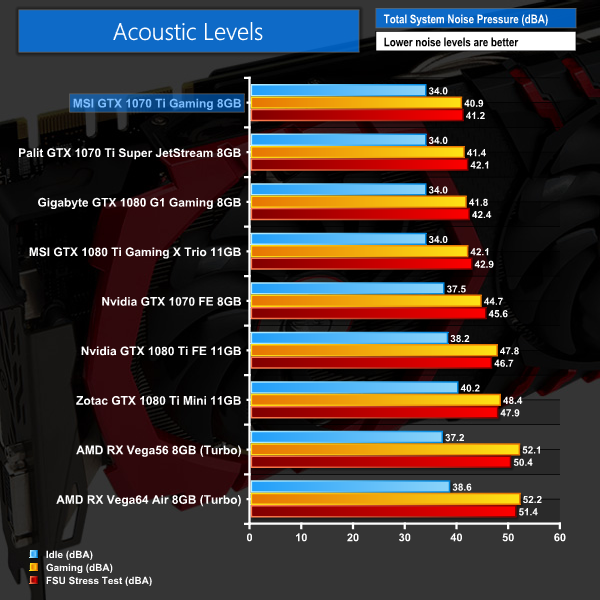 Given its relatively low power draw and good thermal performance, it is not too much of a surprise to see the Gaming 8G come out as the quietest card to come through KitGuru labs in recent months. This is a great result and means the Gaming 8G will certainly appeal to those looking for a cool, quiet and efficient graphics card.