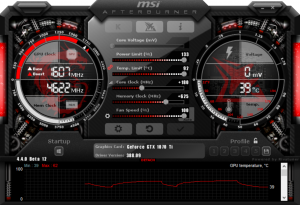 Before getting into our overclocking results, it is just worth mentioning that this is obviously an important factor to the 1070 Ti. If an overclocked 1070 Ti truly performs similarly to a GTX 1080, then there are definitely implications for the future of the 1080.
So, without further ado, what could we manage? Well, our best result came with power and temperature sliders set to their maximum levels, +180MHz to the GPU core and +625MHz to the memory. We ran the Gaming 8G's fans at 100% to get the best possible overclock.

To see how this overclock translates in the real world, we ran all 5 of our test games again, at 4K resolution, along with Fire Strike and Fire Strike Ultra.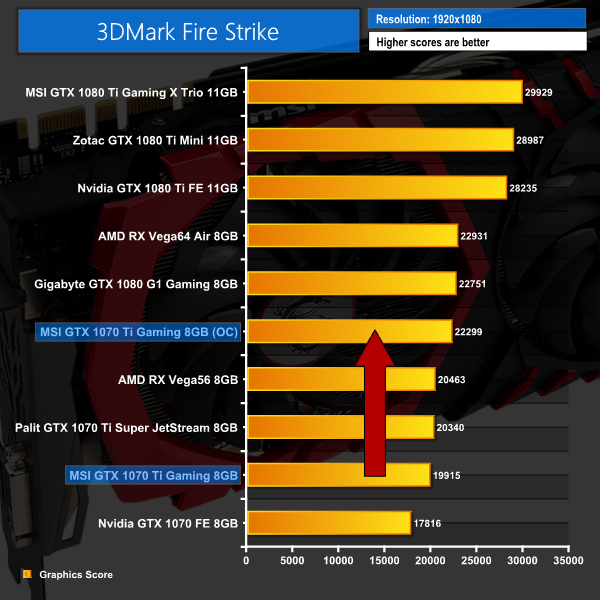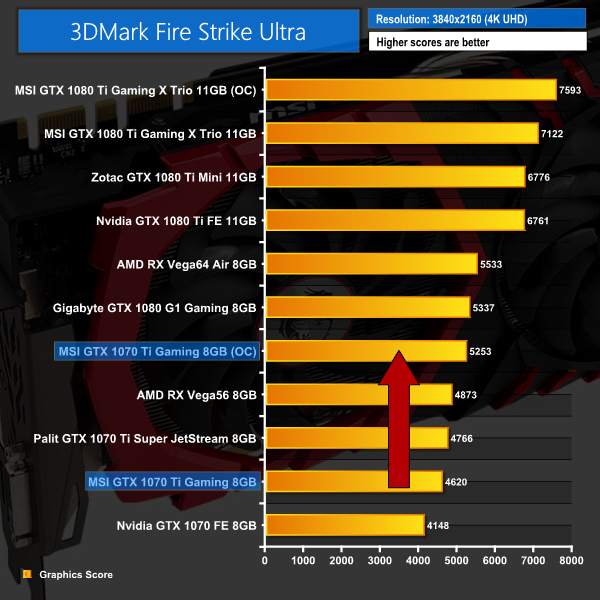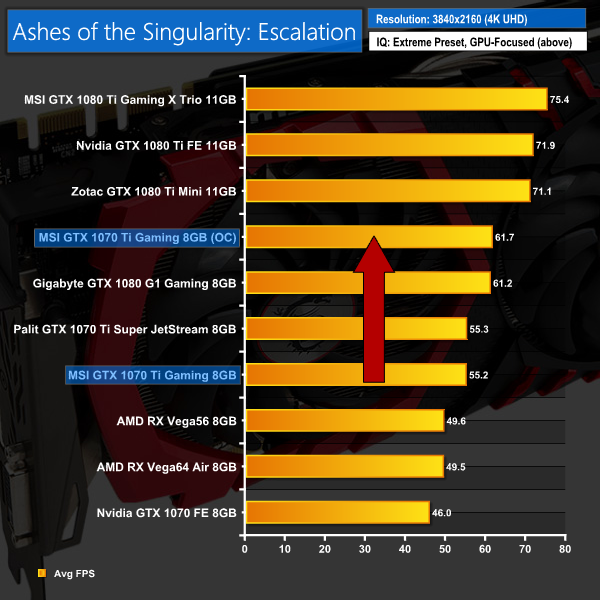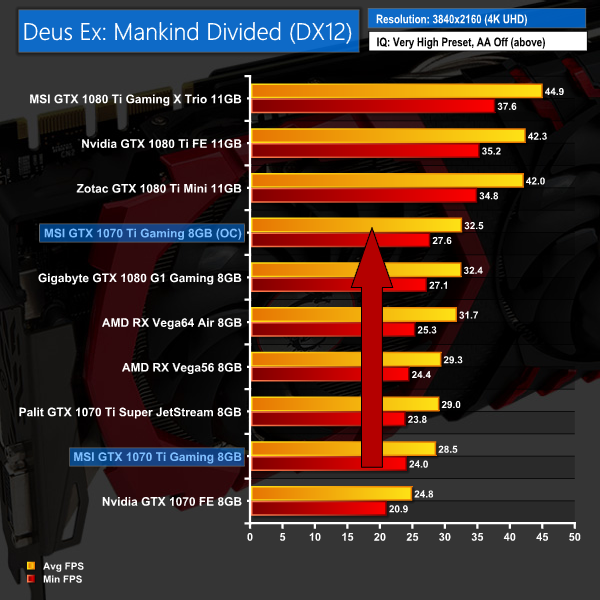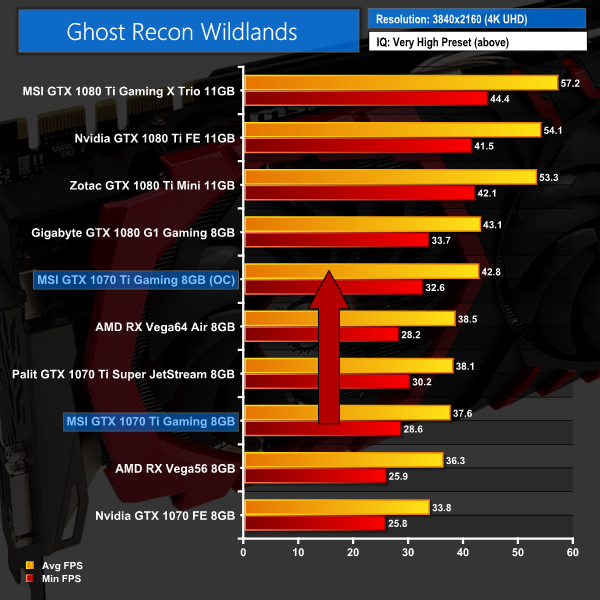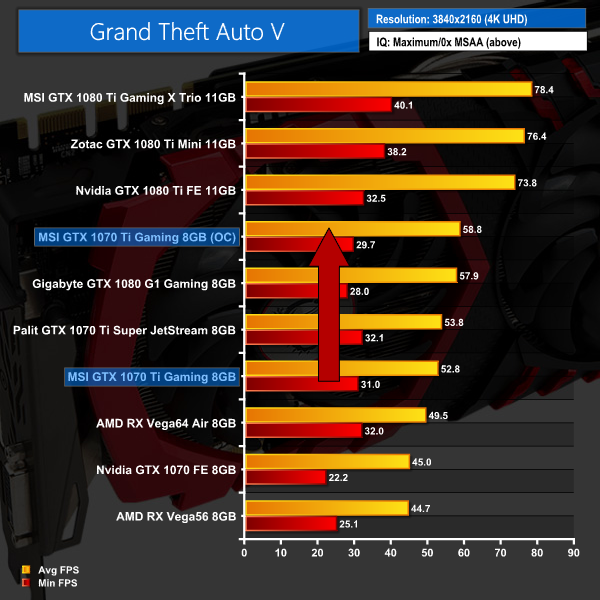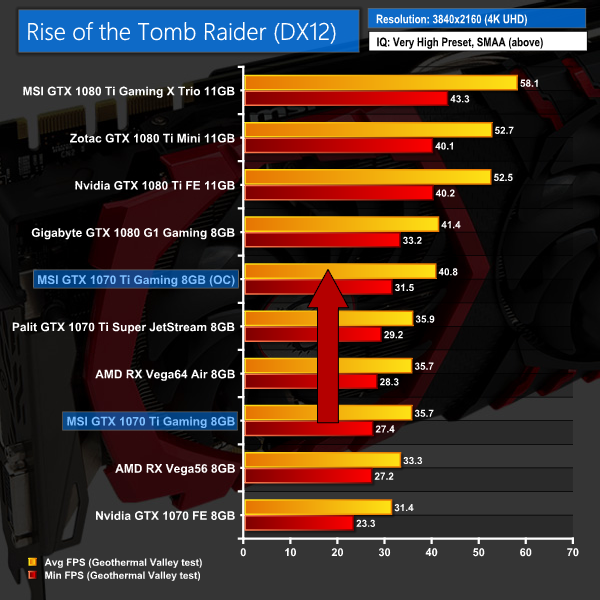 The +180MHz overclock brought hefty gains. Left at stock settings, the Gaming 8G's core frequency would settle at around 1720-1730MHz. But with the overclock applied, the card was bouncing around between 1960-1999MHz and that brings tangible gains.
In most of the tests, the 1070 Ti is still marginally behind GTX 1080 performance, but the difference is essentially negligible. So does an overclocked GTX 1070 Ti = a GTX 1080? Pretty much, although you do have to factor in the added noise from running the fans at 100%
Playing devil's advocate, however, you can also overclock the GTX 1080 of course, meaning it will pull away ahead of anything the GTX 1070 Ti can deliver.