For our temperature testing, we measure the peak GPU core temperature under load, as well as the GPU temperature with the card idling on the desktop. A reading under load comes from running the 3DMark Fire Strike Ultra stress test 20 times. An idle reading comes after leaving the system on the Windows desktop for 30 minutes.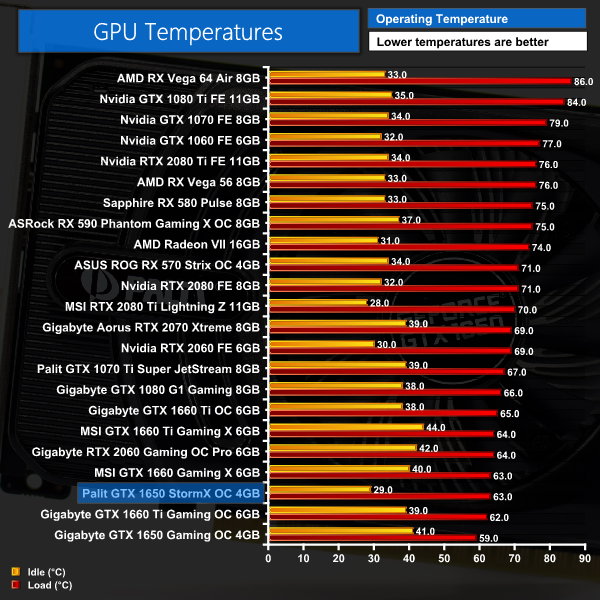 Earlier in the review, I pointed out the very basic cooler Palit has used – it's literally just a tiny heatsink with no heatpipes and a single 70mm fan. It turns out you really don't need more than this for a GTX 1650 as the chip is just so low-power – the core peaked at just 63C under load. That's 4C hotter than the Gigabyte card, which has a more sophisticated cooler, but it is still a very impressive result from this card.

As for our thermal gun images, we can see the downside to Palit choosing not to install a backplate on this card, with a hotspot of 68C on the rear of the PCB. This is still a perfectly decent result, but with a backplate we would expect it to be even lower as the heat would be spread out and not concentrated in the area behind the GPU core.