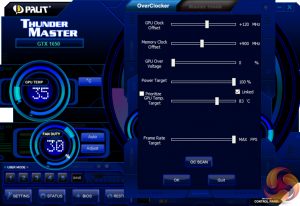 We used Palit's Thunder Master utility to overclock the graphics card. Our best result came with +120MHz to the core and +900MHz to the memory.
Average clock speed under load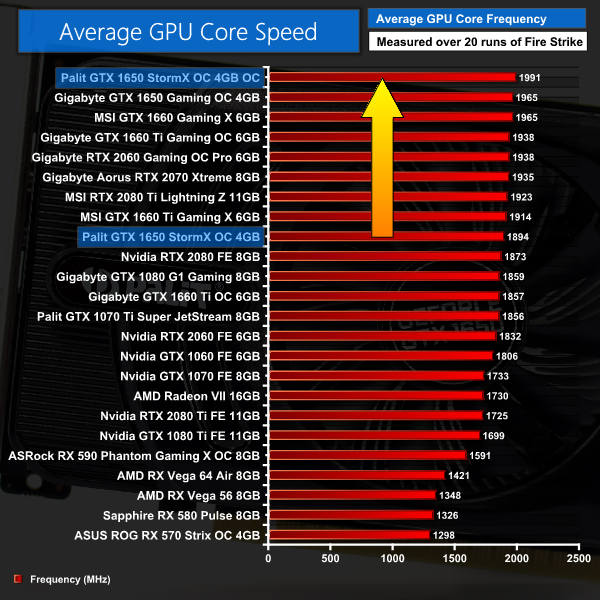 This overclock saw our average frequency increase to 1991MHz, enough to overtake the Gigabyte GTX 1650's out of the box clock speed.
3DMark and games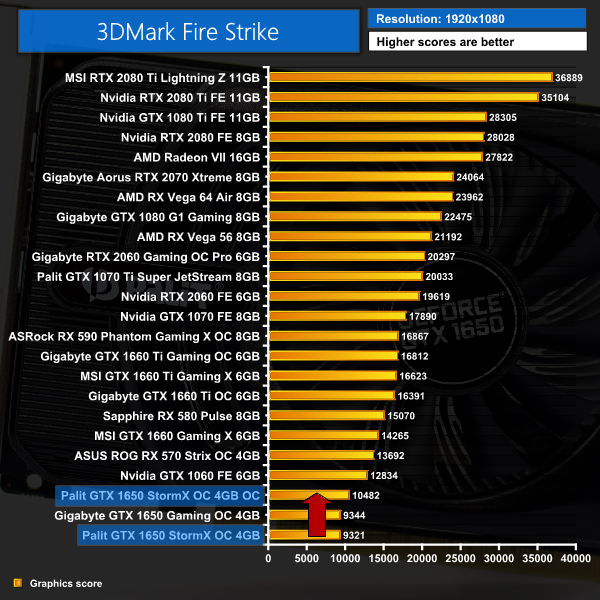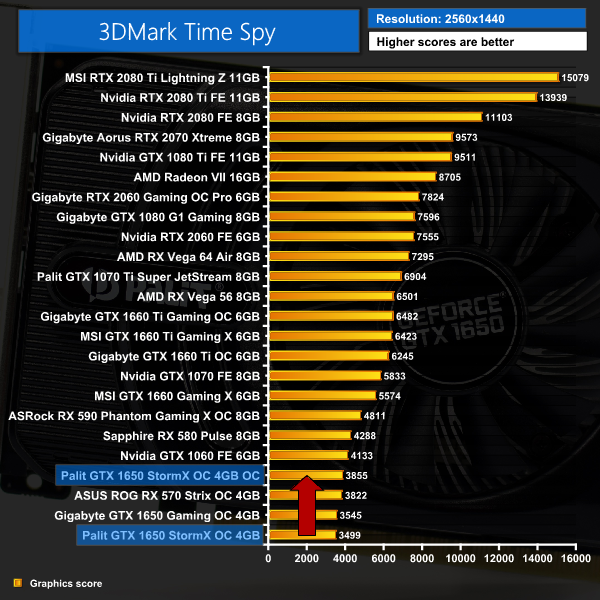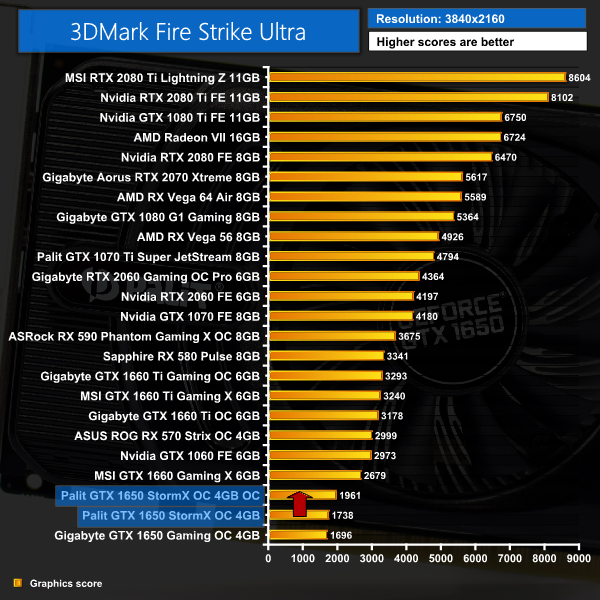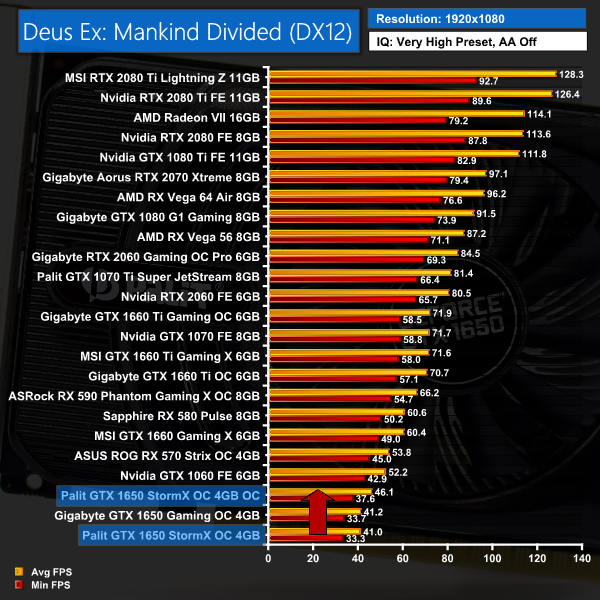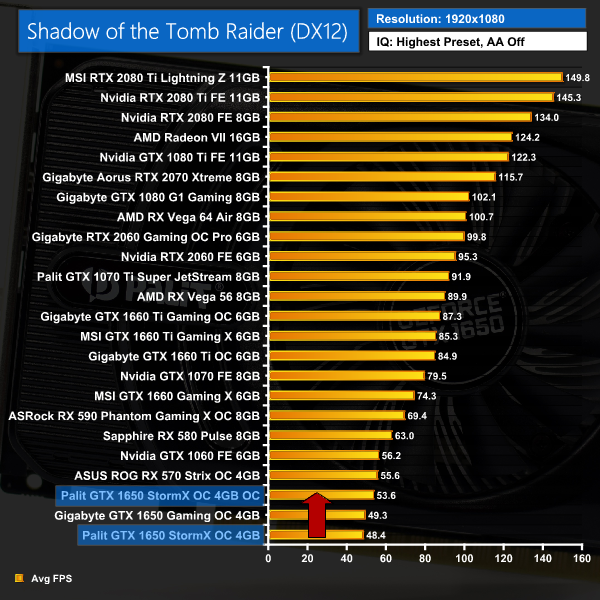 That saw a decent increase to our 3DMark scores, and we also gained around 5FPS when playing Deus Ex: Mankind Divided and Shadow of the Tomb Raider at 1080p.