To test the GearBox, we ran three different sets of benchmarks: first, we tested using the Intel NUC's integrated Iris Plus 620 graphics, to give a baseline level of performance. Next, we tested with the GearBox / RX 580 attached to the NUC, but only via the ThunderBolt 3 cable. After that, we again tested with the RX 580 in the GearBox, but with the RX 580 providing a video signal directly to our monitor via DisplayPort.
1080p Benchmarks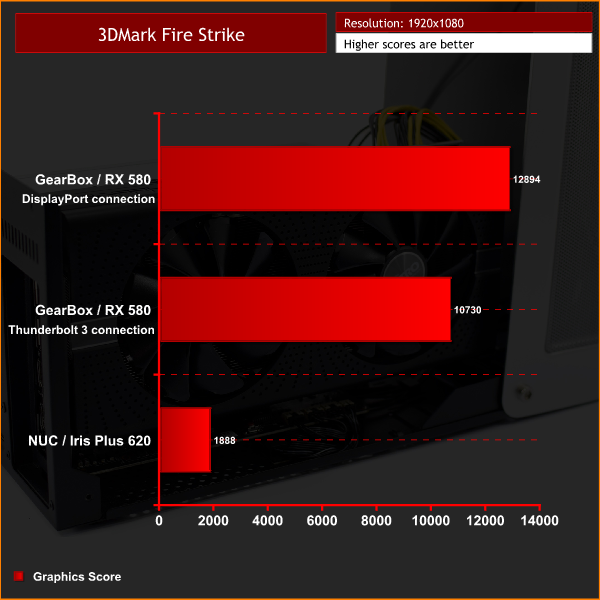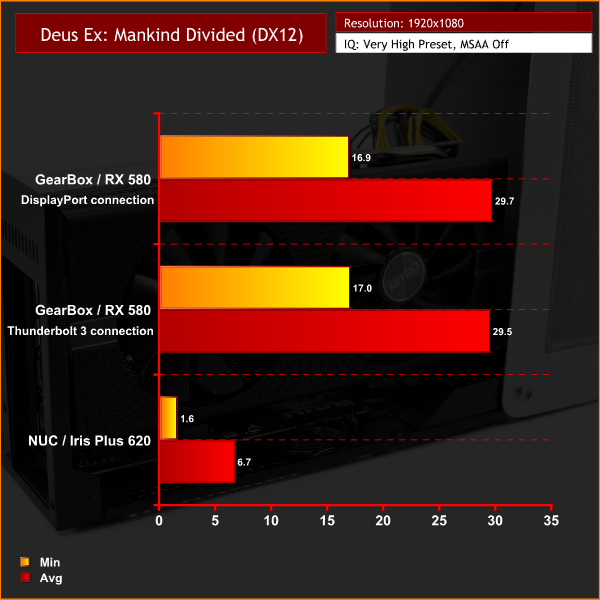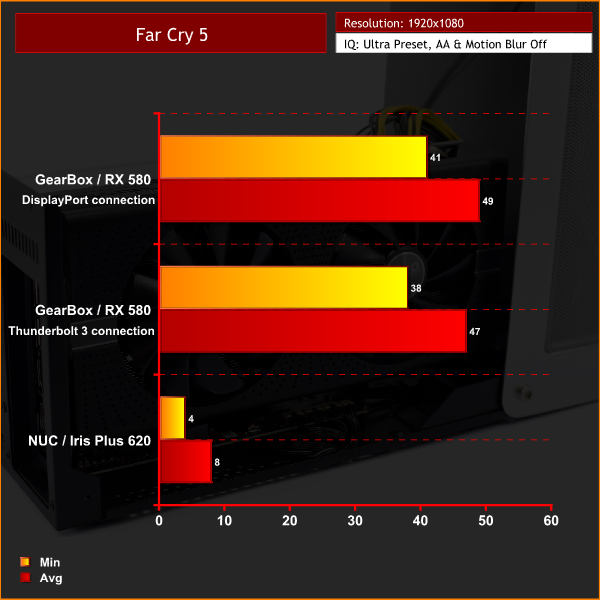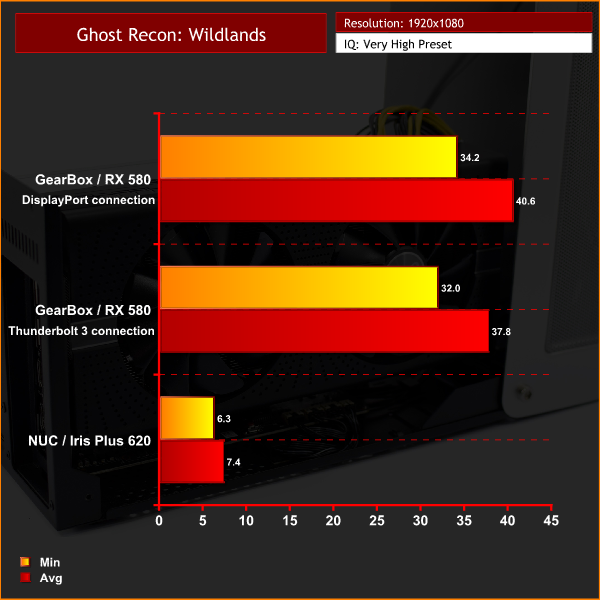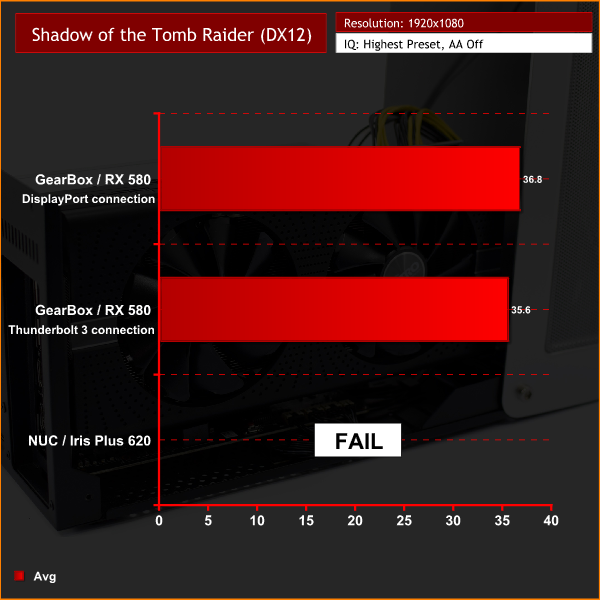 There's no doubt that the RX 580 and GearBox combination works best when gaming at 1080p. The RX 580 can be used as an effective 1440p gaming card in a proper gaming desktop, but here we are contending with both the reduced number of PCIe lanes we get via Thunderbolt 3, and also the low-power CPU in the NUC which is a pretty significant bottleneck as well – as demonstrated by the lacklustre performance in Deus Ex: Mankind Divided.
Still, the RX 580 generally provides healthy numbers at 1080p, and clearly it is streets ahead of the integrated graphics – in fact, we couldn't even run the Shadow of the Tomb Raider benchmark  using the Iris Plus graphics as the system crashed every time.
Lastly, we can also observe a small but not insignificant performance increase when connecting the RX 580 to our monitor directly via DisplayPort. This way, the signal is not having to go up and down the same Thunderbolt 3 cable, to and from the NUC, which does affect the overall performance of the eGPU.