Temperatures were measured after 5 minutes of load under three scenario: Furmark, Fire Strike and desktop idle in sequential order with 2 minutes of downtime in between each test. GPU-Z was used to record the maximum temperature, fan profiles on GPUs were left to their default behaviour.
Some cards have no result recorded for the Furmark test, as I found a couple of the cards underclocked themselves to avoid long-term damage, so the temperature levels were much lower.
We present figures as read by GPU-Z (not deltas), and ambient temperature fluctuated between 19-20C during testing.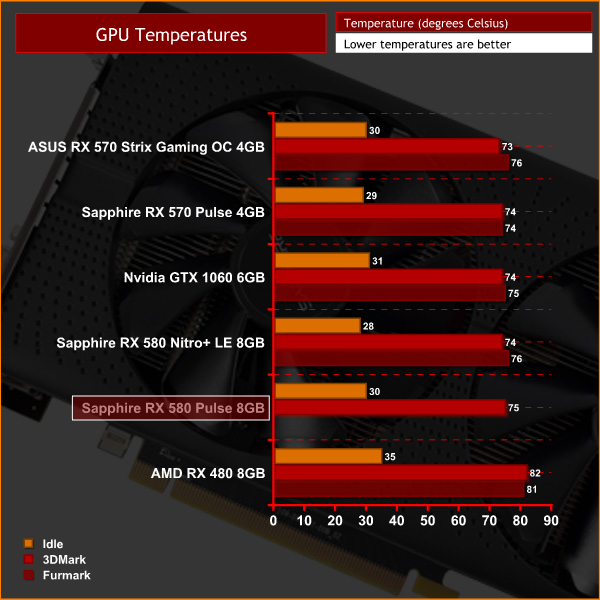 FurMark again did not give me usable data, but a peak of 75 degrees while running Fire Strike means the Pulse RX 580 performs similarly to other aftermarket cards we have tested previously.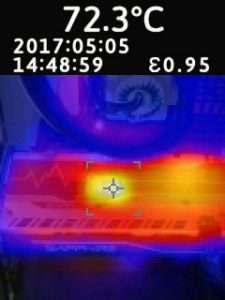 Using one of our thermal imaging camera's I observed a hotspot of 72.3C. This is the area directly behind the GPU core, where there is a small backplate cut-out. The rest of the backplate stayed visibly cooler.