For those looking for a brand-new mid-range graphics card, the Sapphire RX 580 Pulse 8GB looks to be a very strong contender for your money.
Its pricing is crucial, as we can currently see other third-party RX 580 8GB cards retailing for significantly more on Overclockers UK. Even Sapphire's own RX 580 Nitro+ Limited Edition costs £279.99, which is an extra £30 for very small performance improvements.
So, as RX 580 cards go this one represents very good value. Yes, we do expect overall prices to drop as the RX 400-series is phased out, but as it stands, there are not many that are as competitive as this Pulse card.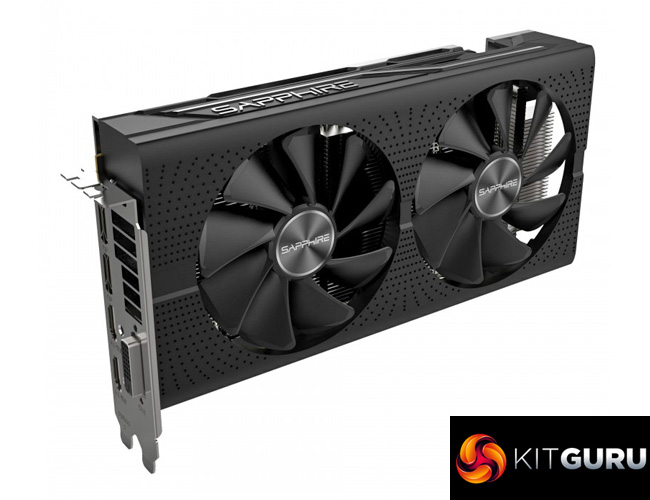 It is when compared to the GTX 1060 6GB, though, that this card really shines. In four of our five test games, the Pulse RX 580 beat out the GTX 1060, and that was across both 1080p and 1440p resolutions. We also saw victory for the Pulse RX 580 in Fire Strike and Fire Strike Extreme.
Accordingly, if it were my money, I would opt for the RX 580 based on its raw performance. The GTX 1060 does provide significantly better power efficiency levels, though, so that may be a factor for some. GTX 1060 partner cards can also be found for a bit less than this Pulse RX 580 8GB.
The last point I would mention is this card's backplate design. I said the same thing about the RX 570 Pulse card, and it still applies here: the backplate's 4-way colour scheme is likely to clash with different colour schemes, which may be off-putting to potential buyers. I know this card wouldn't work with my personal system's colour scheme, and that is important to some people.
Nonetheless, the Sapphire RX 580 8GB Pulse is an excellent value mid-range graphics card. It is overall faster than the reference GTX 1060 I tested it against, and the cost is very similar. If you're looking for an RX 580 card, this is probably the one to get – other models may have slightly faster out-of-the-box speeds, or extra features, but those cards can cost significantly more. Sapphire is onto a winner.

You can buy one for £239.99 inc. VAT from Overclockers UK HERE.
Discuss on our Facebook page, over HERE.
Pros
Cheaper than most other RX 580 cards.
Overall faster than the GTX 1060.
Cool and quiet.
Cons
GTX 1060 draws significantly less power.
Backplate styling could be an issue for some.
KitGuru says: If you have your heart set on a RX 580, the Sapphire Pulse card is excellent. It is overall faster than the GTX 1060 and represents much better value than competing RX 580s.