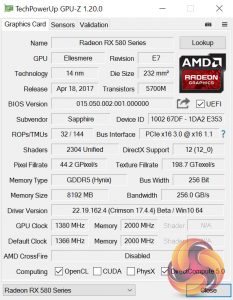 The RX 580 Pulse ships with a small factory overclock but I struggled to get much more out of it. In the end, I settled on 1380MHz, which is a mere +14MHz to the core. Anything further resulted in hard lockups in Fire Strike. This works out as a mere 1% frequency boost.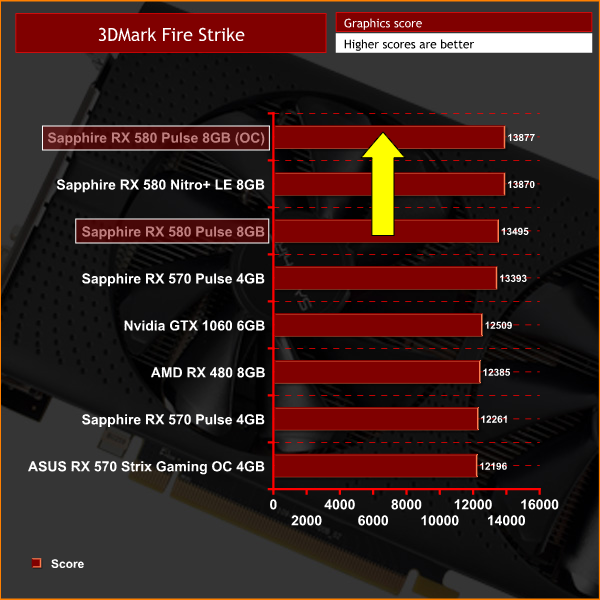 In Fire Strike, this overclock led to a very small bump to the graphics score, with our OC bringing a 2.8% score improvement.
It is also worth noting that I did not overclock the memory, as I was having a hard enough time trying to get stability just from adding +20MHz to the GPU core.