In Middle-earth: Shadow of Mordor, the player plays as a ranger by the name of Talion who has wraith-like abilities.In this open world video game, players have the freedom to pursue side quests and roam around the world.
We used Shadow of Mordor's Ultra image quality preset for both resolutions and tested using the built-in benchmark.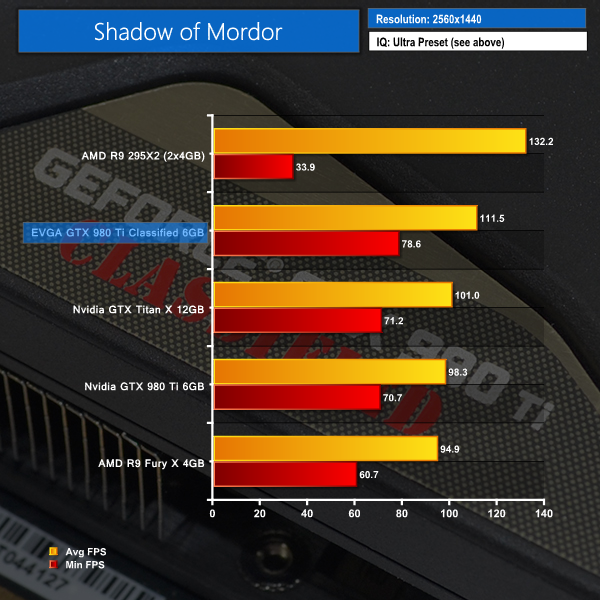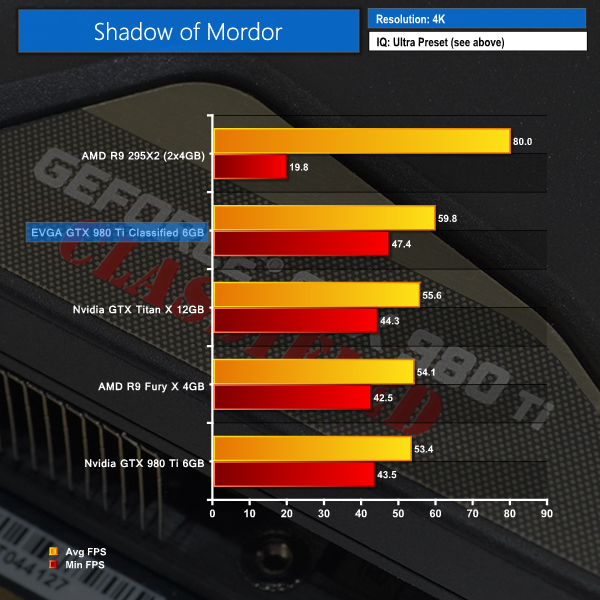 The pattern of performance levels between a GTX Titan X and R9 295X2 continues with Shadow of Mordor. EVGA's card is faster than the Nvidia reference board which itself is outpaced by the R9 Fury X at 4K.