Following on from yesterday's performance preview, today AMD officially launched the Radeon Vega Frontier Edition, delivering AMD's latest GPU architecture to consumers for the first time. AMD is pitching this as the world's fastest graphics card for machine learning development and advanced visualization workloads. Pricing is also a bit different from what we saw on early pre-order listings.
The first of the two Frontier Edition Vega cards to launch is the air-cooled version, which will begin shipping as soon as retailers receive stock. The more expensive liquid cooled edition will be coming at a later date but will still be within Q3. There are no reviews out just yet but judging from yesterday's preview, this card stands up well against the Titan Xp in non-gaming workloads, with some benchmarks putting Vega in the lead by as much as 50 percent.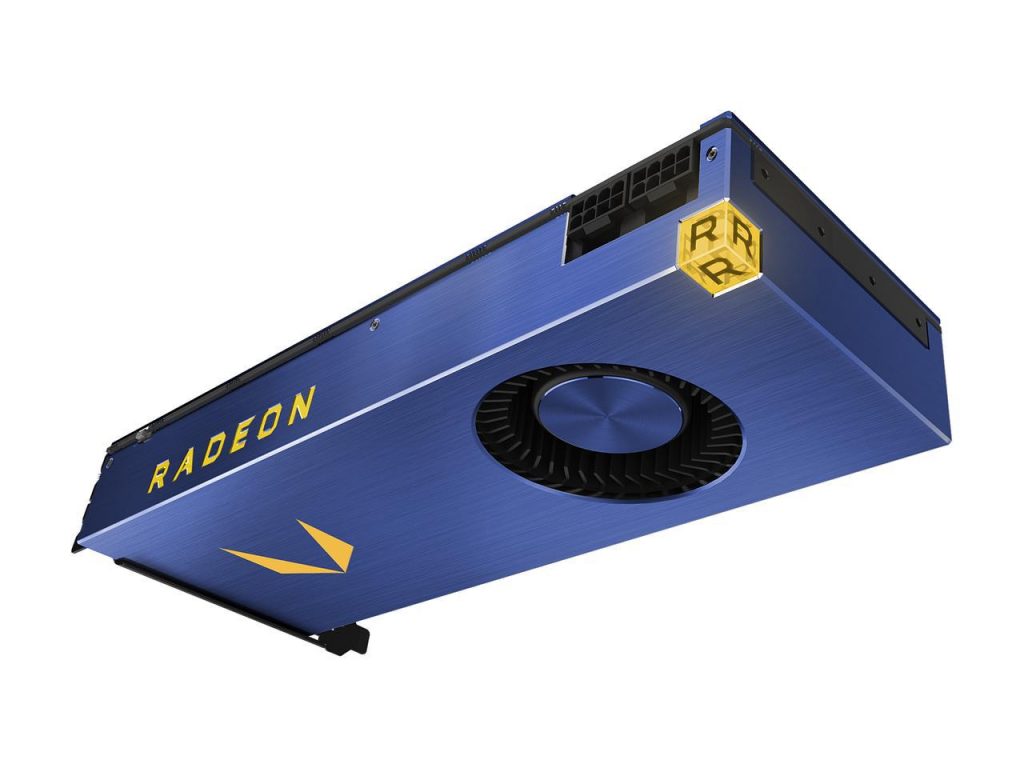 Just as a quick reminder, here are the Vega FE specifications:
16GB HBM2 memory.
Pixel Fill Rate: ~90 Gpixels/sec.
Memory capacity: 16 GBs of High Bandwidth Cache.
Memory bandwidth: ~480 GBs/sec.
4096 Stream Processors.
64 Compute Units.
13.1 TFLOPS FP32 performance.
26.2 TFLOPS FP16 performance.
3x DisplayPort 1.3, 1x HDMI 2.0.
300W TDP (Air-Cooled) 375W TDP (Liquid-Cooled).
Speaking about Vega's entry into the Radeon Pro series, AMD's Ogi Brkic said that the company is "dedicating Radeon Vega Frontier Edition to all the visionaries and trailblazers who embrace new technologies to propel their industries forward". Brkic also noted that this card brings "the full weight" of the Vega architecture to deliver the best performance in an AMD GPU to date.
As far as pricing and availability goes, the Radeon Vega FE will be available from some etailers in select regions starting from today. The air cooled edition holds an MSRP of $999 while the water-cooled edition will be $1499 when that launches later this quarter. Those prices could fluctuate depending on the retailer, the MSRP is just AMD's recommended value for these cards.
KitGuru Says: Consumer Vega is finally here, though the Frontier Edition is just the beginning. We are still waiting to see what AMD has in store for gamers at the end of July with the RX Vega.