Last week, we learned that Acer would be pushing back its first 4K/144Hz monitor from 2017 to 2018. This was a disappointing blow but led to some questions surrounding Asus's own 4K/144Hz monitor, which was also announced for release this year and features the same specs as Acer's monitor. To get some answers, KitGuru got in touch with Asus for a status update on the ROG Swift PG27UQ and from what we've heard, this monitor should still launch before the end of this year.
In terms of specifications, the Asus ROG Swift PG27UQ was announced as a 27-inch Ultra-HD display featuring a 144Hz refresh rate. This will be the first high refresh rate 4K monitor to hit the market but it has a few other tricks up its sleeve. This monitor also sports a new G-Sync module, which supports HDR content. The panel in use is also Quantum Dot, which is technology Samsung is particularly fond of at the moment for its TVs and monitors.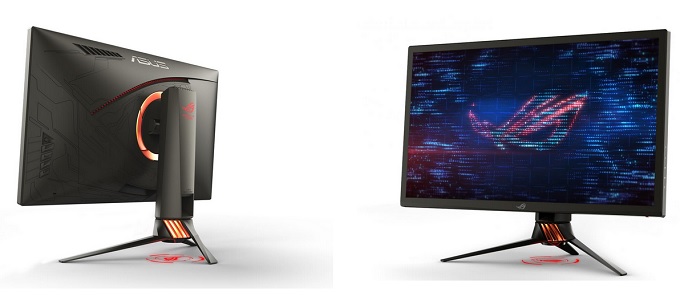 Acer had to push back its own Predator X27 to Q1 2018 for reasons unknown. Previously, we were expecting the Asus and Acer monitors to launch before the second half of this year but that unfortunately never came to fruition.
When I emailed our Asus UK contact, I was told that right now, the PG27UQ is still expected to launch before the end of 2017. Unfortunately, we don't have a more specific date to share with you just yet but we will be sure to talk about it when we do have more information.
KitGuru Says: While 4K at 144Hz is incredibly hard to drive, getting past the 60 frames per second barrier isn't impossible anymore. It's also worth noting that even getting from 60Hz into the 80-90Hz range is a noticeable jump. I'll certainly be looking forward to seeing one of these monitors in action when they eventually hit the market.