The big day has finally arrived, Nvidia's all-new RTX 2080 and RTX 2080Ti graphics cards are out in the wild. If you are already looking to upgrade, then you'll be pleased to hear that a number of RTX 2080s are already in stock to be shipped, meanwhile the RTX 2080Ti is available for pre-order.
Nvidia's latest and greatest not only offers performance gains over the GTX 1080Ti but also usher in some new features thanks to the Turing architecture. This includes support for real-time ray tracing in games and Deep Learning Super Sampling, leveraging machine learning to provide smooth anti-aliasing with much less of a performance cost. A good number of games have already announced support for these technologies, you can find the up to date list, HERE.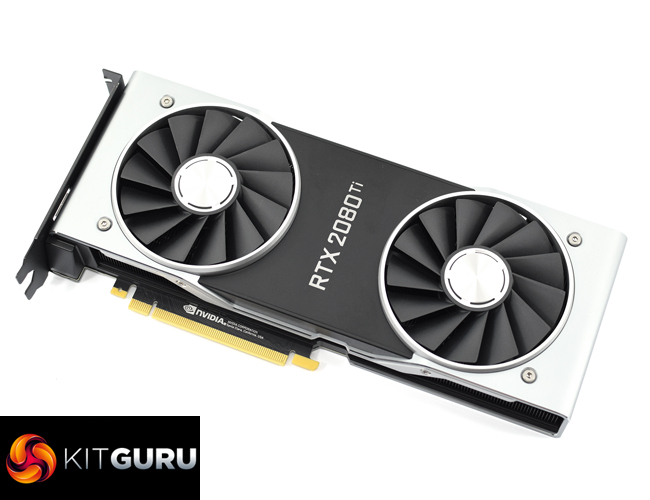 At Overclockers UK, RTX 2080s can be picked up with next-day shipping starting from today. Prices start at £779.99 for the Inno3D RTX 2080 Twin X2. For £799.99 you can make the jump up to a Palit Jetstream RTX 2080. The Zotac AMP edition GPU is available for £829.99 and finally, the ASUS Dual OC and Gigabyte Windforce cards are available for £859.99.
RTX 2080Ti availability was pushed back by a week, so if you pre-ordered a Founder's Edition before they went out of stock, you should still get your GPU this week. If you were after a custom cooled RTX 2080Ti, then there are plenty of options up for pre-order on OCUK at the moment. This includes the Gigabyte Windforce edition for £1199.99, the MSI Gaming X Trio for £1299.99, the EVGA XC Ultra for £1319.99 and the ASUS Dual OC version for £1339.99.
You can find our RTX 2080Ti review, HERE. You can find our RTX 2080 review, HERE.
KitGuru Says: The lid has been lifted on performance and all of the partner cards are starting to pop up. Are any of you planning to upgrade to the RTX 20 series? Is there a particular card you are after?