On May 22, 2014, a Redux version of Metro Last Light was announced. It was released on August 26, 2014 in North America and August 29, 2014 in Europe for the PC, PlayStation 4 and Xbox One. Redux adds all the DLC and graphical improvements. A compilation package, titled Metro Redux, was released at the same time which includes Last Light and 2033. (Wikipedia).
We test with following settings: Quality-Very High, SSAA-off, Texture Filtering-16x, Motion Blur-Normal, Tessellation-Normal, Advanced Physx-On.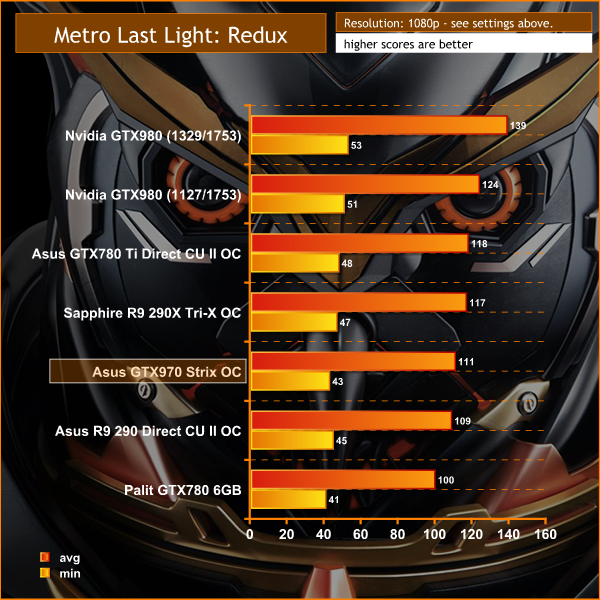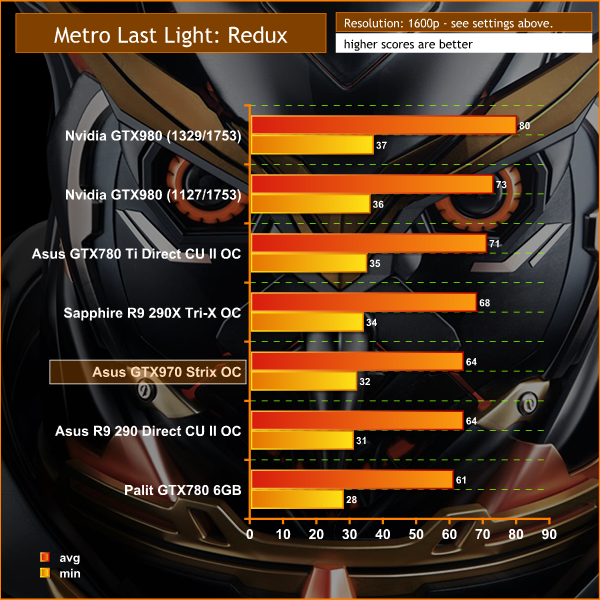 A demanding engine especially at 1600p. Still no problems powering the engine, and holding frame rates above 30 at all times. Silky smooth.