In our final review for the Nvidia launch today – we have analysed the new ASUS GTX970 Strix OC. We have reviewed a handful of ASUS Strix solutions already and have been impressed with their 'hybrid' configuration which disables the fans when a specific core temperature is achieved.
On a hot running AMD card, this hybrid fan solution wouldn't be so effective but when paired up with the new Nvidia Maxwell architecture the results are extremely beneficial in the real world.
Our analysis of the Asus Strix GTX750 Ti OC last week was a key indicator of what is possible. The low priced solution has enough grunt to power the latest Direct X 11 games at 1080p but thanks to the cool running GM107 core, the fans barely activated at all, even when gaming.

The Asus Strix cooler pairs up well on the technically more advanced GM204 Maxwell core incorporated into the GTX970, although the fans do spin when the solution is powering a game. Fortunately they do spin slowly and noise levels are never a concern – in fact this is one of the quietest high performance graphics card we have ever tested.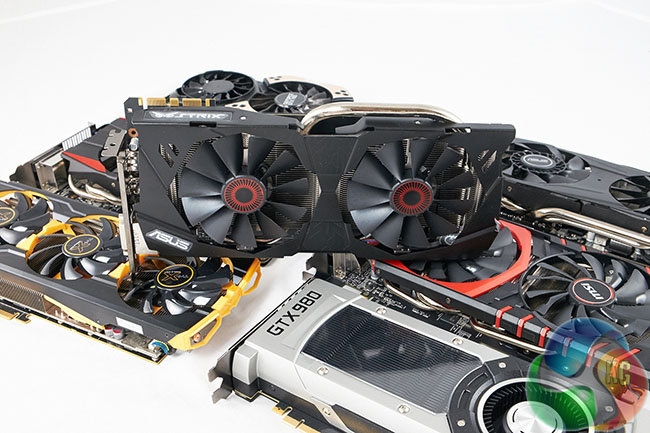 As with all Maxwell oriented cards we have analysed to date, there is plenty of overclocking headroom available with the Asus GTX970 Strix OC. We managed to push the boost speeds past 1,400mhz generating performance past the level of an overclocked Sapphire R9 290X Tri-X OC. At these speeds even the Asus GTX780Ti Direct CU II OC was outperformed.
Nvidia are launching the reference GTX970 in the United Kingdom for only £259.99 inc vat, a price point that surprised us greatly, especially when factoring in the fantastic performance, low power demand and cool operation. This Asus GTX970 Strix OC model is a little more expensive, hitting retail at £299.99 inc vat. Considering the extremely low noise levels and huge overclocking headroom, it earns our highest award today.
Discuss on our Facebook page, over HERE.
Pros:
4GB of GDDR5 memory.
tons of overclocking potential.
almost silent even when gaming.
requires only a single 8 pin power connector.
outperforms an AMD R9 290X when overclocked.
runs cool under load.
Cons:
core clock could be higher out of the box without compromising stability.
Kitguru says: The Asus GTX970 Strix OC is extremely quiet and cool running. Loads of overclocking headroom to deliver AMD R9 290X beating frame rates.