To overclock today we are using the latest V4.0.0 of MSI's Afterburner based on the excellent Rivatuner.
There was plenty of overclocking headroom on the MSI GTX970 Gaming 4G – hitting a peak of 1,279mhz (1,418mhz boost) – core voltage and power limit settings were increased to get this result stable.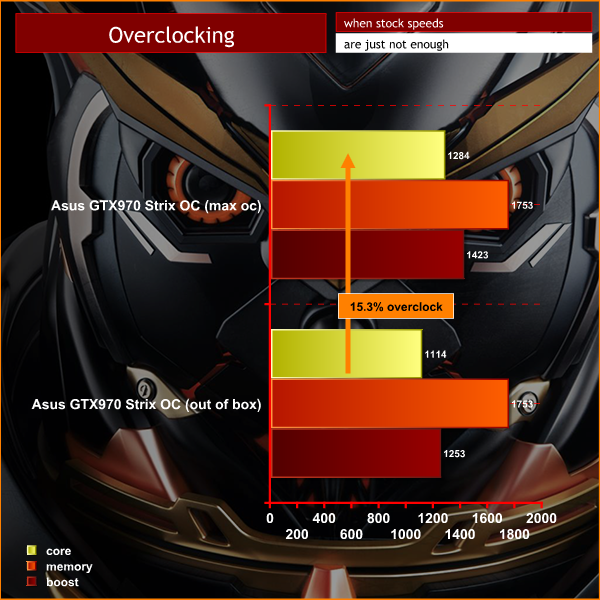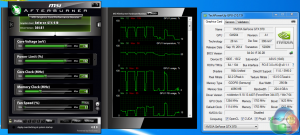 Plenty of overclocking headroom on the Asus GTX970 Strix OC card – we pushed the speed to 1,284mhz, and turbo boost to 1,423mhz.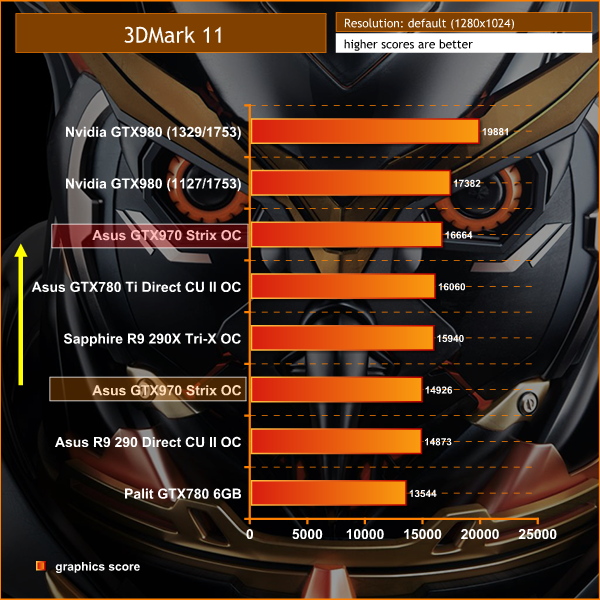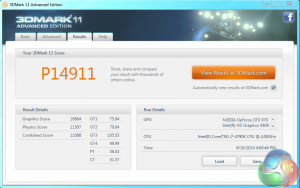 When overclocked, the ASUS GTX970 Strix OC will not only outperform the Sapphire R9 290X Tri-X OC, but it scores higher in 3dmark11 than the Asus GTX780 Ti Direct CU II OC!