In the real world, very few people have £500 available to burn on a new graphics card. The sub £300 market is where the action really heats up – with manufacturers vying to deliver the best performing product at the best possible price.
The PowerColor Radeon R9 390 PCS+ is a solution that deserves special mention due to the fantastic cooling system the company have incorporated. The triple fan cooler is one of the best we have tested, specifically in regards to thermal cooling efficiency. We analysed many game titles for multiple hours at a time, and the core temperature held at a steady 58c without any throttling. This is class leading.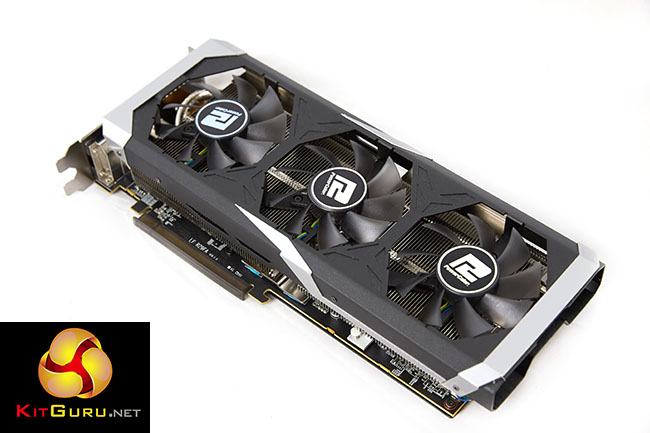 Our testing has highlighted that PowerColor have opted for a slightly more aggressive fan profile under load, however it is still a relatively quiet card and any fan noise will likely be drowned out by case fans.
We have reviewed many R9 390 partner cards by this stage and we already know that the card is an excellent performer, especially at the latest aggressive price point. The PowerColor Radeon R9 390 PCS+ is available in the UK right now for £250, and when manually overclocked it will outperform the significantly more expensive R9 390x.
If you want to game at Ultra HD 4k, and have the monitor already and £500 to spend on graphics, then two PowerColor Radeon R9 390 PCS+ cards, overclocked to the limit would deliver great results. It is clearly significantly faster than the GTX970 and when overclocked to 1,150mhz the solution can even often outperform the standard GTX980.


You can buy the PowerColor Radeon R9 390 PCS+ from Overclockers UK for £249.95 inc vat HERE.
Discuss on our Facebook page, over HERE.
Pros:
At £249.95 it is a tough one to beat.
looks fantastic.
triple fan solution is a cooling monster.
manually tweakable to give R9 390X performance.
no coil whine.
Cons:
not the quietest card we have tested in recent months.
high power demand.
Kitguru says: If you have a budget limited to £250, the PowerColor R9 390 PCS+ deserves serious attention. The 3 fan cooler is a monster.