As we previously outlined, the R9 390, when overclocked will perform at a similar level to the much more expensive R9 390X. Many of our readers will be buying one to manually tweak to the limits for this very reason.
With this key point in mind, for our review today we include additional results from the PowerColor Radeon R9 390 PCS+ – when overclocked to the limit. We used the latest version of MSI Afterburner to overclock, increasing core voltage and power delivery to application limits.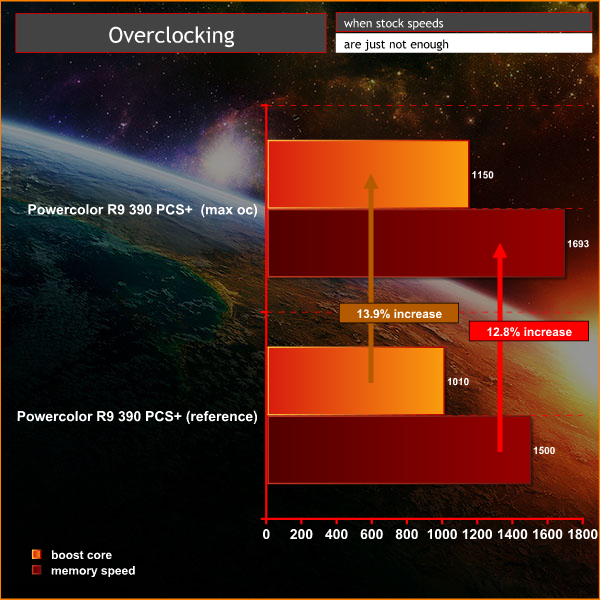 The results were quite positive – with the core speed running at a stable 1,150mhz. Memory could be tweaked to 1,693mhz before artifacting would occur (6.8Gbps effective). This translates to a 13.9% and 12.8% increase for the core and memory respectively.