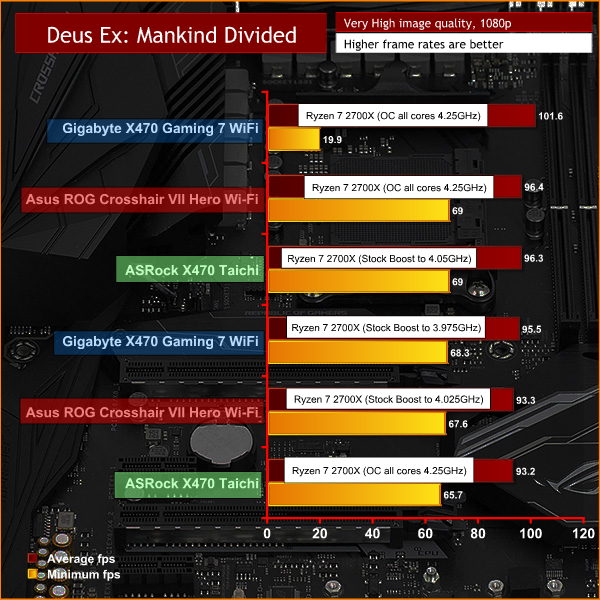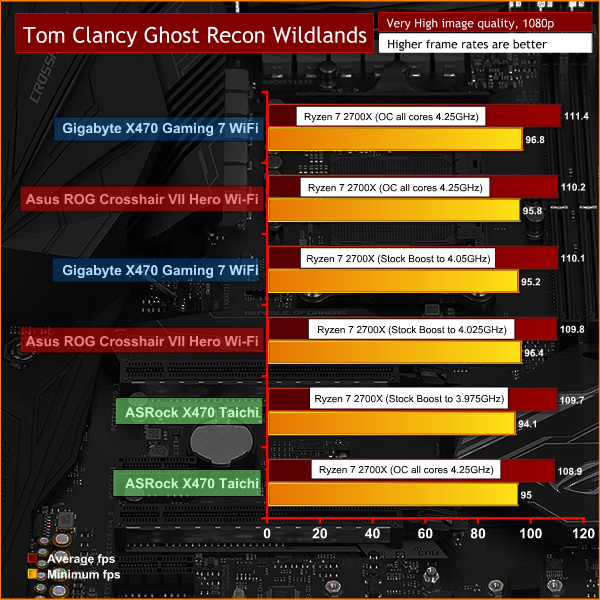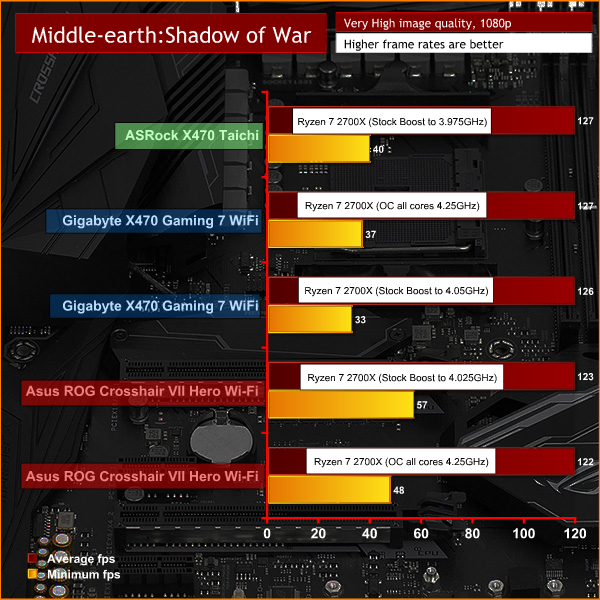 Performance and Overclocking overview
The unusual part of this review is that we used BIOS 8601 which was sent direct to us by Asus. This is described as a Performance BIOS and is not available to the public, not even as a beta. It may be worth noting that Asus has released BIOS 0601 since we made our video, which sounds like a happy coincidence of numbering.
In our video we show BIOS 0509 (which was the release version at that time) and the curious way the Vcore settles at 1.25V using Auto settings when the Ryzen 7 is under maximum load, which is lower than the 1.3V we typically see. By contrast BIOS 8601 uses about 1.35V on Auto settings which is pushing the CPU into overclocking territory. When you manually overclock Ryzen 7 you may try 1.35V or 1.4V, and it is generally considered brave to go beyond that point. In essence the Crosshair VII Hero WiFi is providing sufficient power to dynamically overclock the Ryzen 7 2700X with Precision Boost 2 without any input from the user.
If you are more interested in performance on one or two threads, rather than on all cores, you may want to investigate the Performance Enhancer option in the BIOS which unlocks XFR2. Levels 1 and 2 are within the parameters recommended by AMD while levels 3 and 4 push the limits further. We are confident you will be able to push your CPU to 4.5GHz with this option, however we consider than XFR2 is less useful than Precision Boost 2.
Setting Vcore to 1.4V, raising Loadline Calibration and increasing the CPU multiplier to 42.5x gave a reliable overclock of 4.25GHz which was more effective than having a few cores running 250MHz faster.