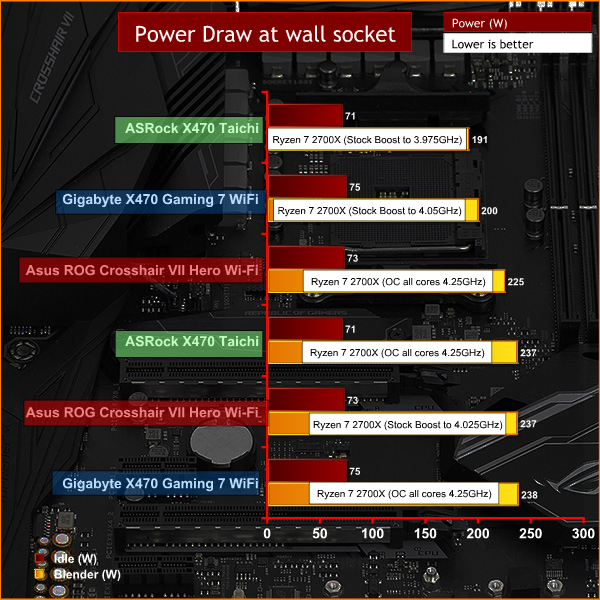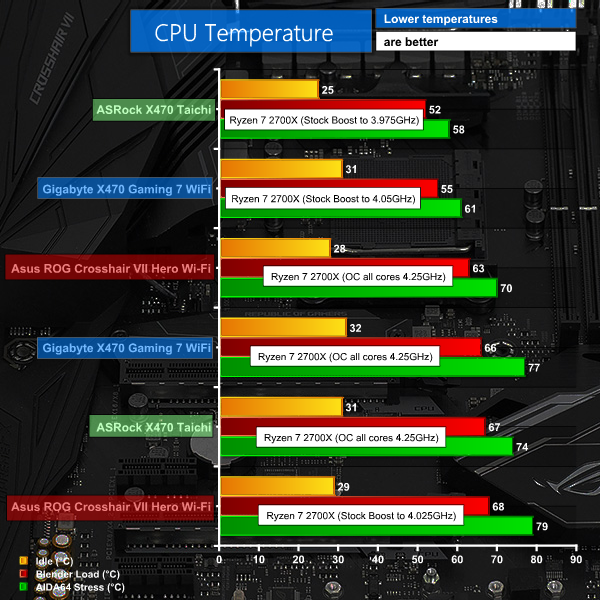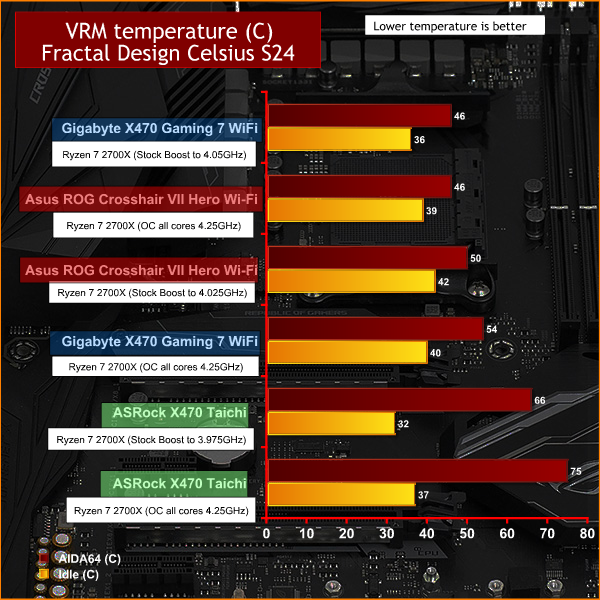 Cooling and Power overview
With the BIOS on Auto we were unimpressed by the high power draw. While Auto delivered high performance for a CPU running at 'stock' clocks we're only talking about an extra two percent compared to ASRock X470 Taichi or Gigabyte X470 Aorus Gaming 7. That is a minor difference, however it gives Asus the right to boast about having 'the highest performance out of the box' (should they care to make that claim).
The downside is that the extra power results in unnecessary amounts of heat to such an extent that when we manually overclocked the CPU we saw the power draw and temperature decrease while performance increased. That is an unusual combination to say the least and suggests that Asus has taken extreme measures with its Auto settings.
Throughout our testing the VRM temperatures were impressively low, however the AMD CPU has a direct correlation between voltage/power, heat and performance.