3DMark
3DMark is a multi-platform hardware benchmark designed to test varying resolutions and detail levels of 3D gaming performance. We test using the Time Spy benchmark which gives an indication of DirectX 12 performance.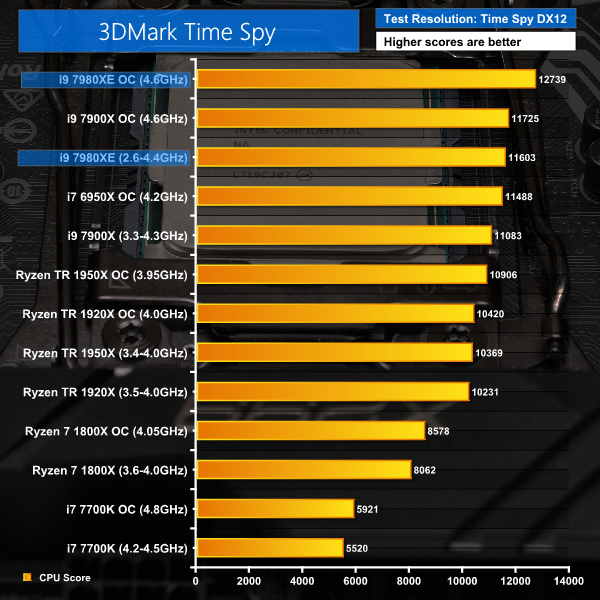 Metro: Last Light Redux
Despite its age, Metro: Last Light Redux remains a punishing title for modern computer hardware. We use the game's built-in benchmark with quality set to Very High, SSAA enabled, AF 16X, and High tessellation.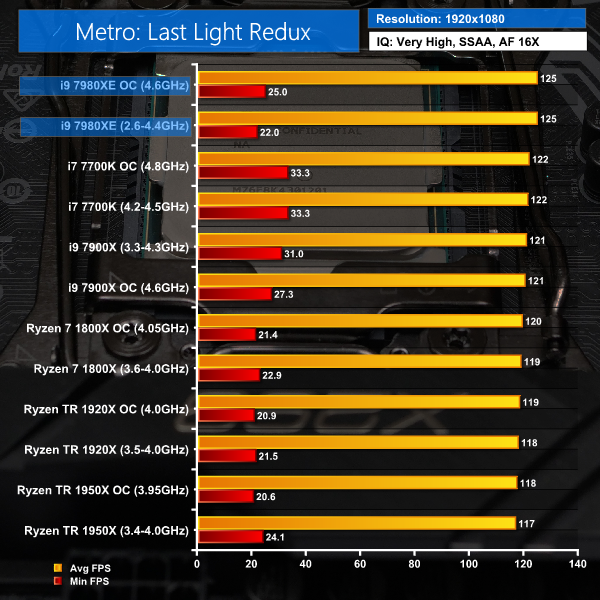 Ashes of the Singularity Escalation
Ashes of the Singularity Escalation is a Sci-Fi real-time strategy game built for the PC platform. The game includes a built-in benchmark tool with DirectX 12 support. We run the CPU-focused benchmark using DirectX 12 and the Extreme quality preset.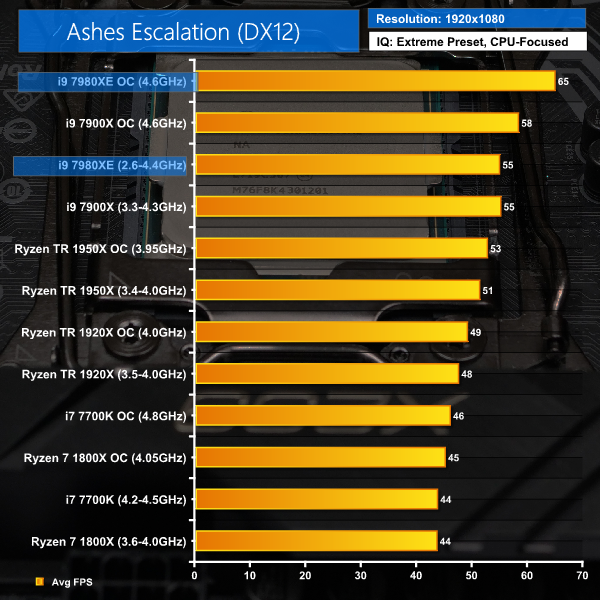 Ashes of the Singularity at Stock Clock speeds
Ashes of the Singularity at 4.6GHz
Gaming Performance Overview
In our gaming tests i9-7980XE is consistently found at the top the charts, although the margins are very small. For example in Metro: Last Light Redux the new CPU raises frame rates from 122fps for Core i7-7700K to 125fps, which is clearly trivial.
We have seen that Core i7-7700K or (heaven help us) Core i7-7740X are better for frame rates when a game puts the emphasis on clock speed over cores.
We also know that Ryzen 7-1800X delivers a good balance between performance, cores and clock speed and that Threadripper is more of a workstation CPU than a gaming chip. By contrast the new Core i9-7980XE can handle any job you throw in its direction.