Super Pi is used by a huge audience, particularly to check stability when overclocking processors. If a system is able to calculate PI to the 2 millionth place after the decimal without mistake, it is considered to be stable in regards to RAM and CPU.
We used Super Pi's '16M' benchmark setting.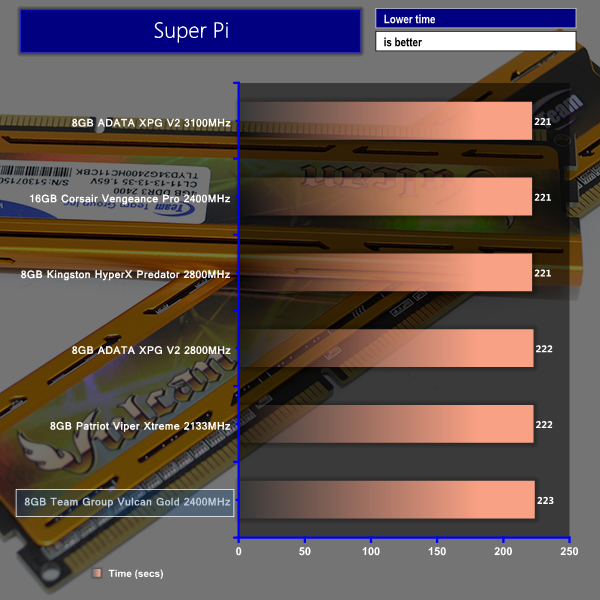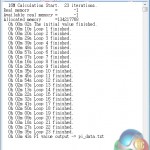 Super Pi gave the Team Group memory kit a one second deficit against the comparison products in our chart. Super Pi is known for reacting to memory frequency and timings, so the mixture of increased latency or reduced speeds, in comparison to other kits, may be to blame for the Vulcan kit's one second deficit.