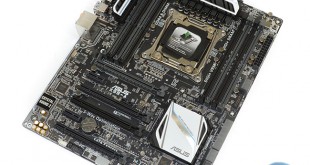 Perhaps one of the biggest surprises about Intel's most recent iteration of the High-End Desktop (HEDT) platform has been its relative affordability from the perspective of an enthusiast's budget. OK, DDR4 isn't cheap, and nor are processors starting at £300. But when you consider the additional cost over an LGA 1150 Core i7-based configuration (as we delved into here), and graph it against operational results, the price vs performance rewards start showing themselves.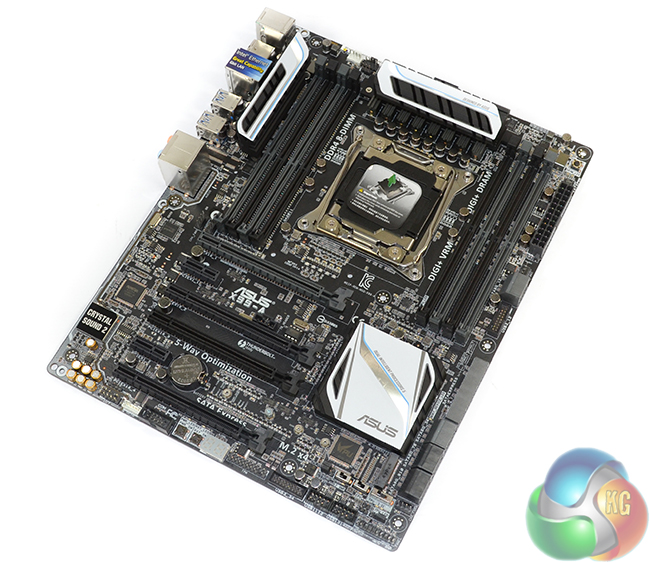 What relevance does that opening section have to today's review? Well it's thanks to affordable, feature-filled motherboards such as the Asus X99-A that the LGA 2011-3 platform is within financial reach for a greater number of enthusiasts. Making a chip, board, and memory cost of less than £650 plausible, without skimping heavily on features, it's easy to see why the sub-£200 X99 motherboard market is so fiercely contested.
3-way SLI support, ten SATA 6Gbps ports, a 32Gbps M.2 connector, and enhanced audio are just some of the features that Asus provides on its lowest-cost X99 solution.
Can the value-orientated X99-A prove its worth in the hotly contested sub-£200 marketplace.
Features:
Patent Pending OC Socket – Drive CPU and DDR4 performance beyond all expectations!
5-Way Optimization by Dual Intelligent Processors 5 – One click overclock and cooling, done!
32Gb/s ultrafast M.2 x4
Crystal Sound 2 – Flawless audio that makes you part of the game!
Total control anytime, anywhere with Remote GO!