ATTO Disk Benchmark

The ATTO disk benchmark is a Windows-based utility for testing storage performance of any storage drive or controller. We use the default benchmark setup.
M.2 PCIe Performance

For M.2 testing we use a Toshiba OCZ RD400 256GB M.2 PCIe NVMe SSD.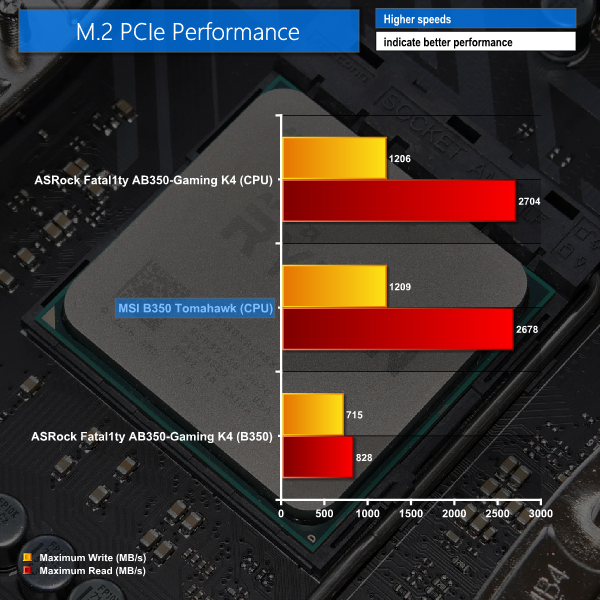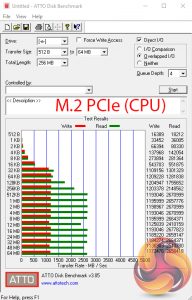 No problems with the PCIe M.2 performance from the single port on MSI's B350 Tomahawk. This slot is fed directly by an AM4 CPU and MSI chooses not to add a second M.2 slot that is driven by chipset-based lanes.
The lack of cooling for an M.2 SSD may lead to throttling when used with a hot M.2 device such as the Samsung 950 Pro.
USB 3.0 5Gbps & USB 3.1 Gen 2 10Gbps Performance
We test USB 3.0 5Gbps and USB 3.1 Gen 2 10Gbps performance using a pair of Corsair Force LE 120GB SSDs in RAID 0 connected to an Icy Box RD2253-U31 2-bay USB 3.1 enclosure powered by an ASMedia ASM1352R controller.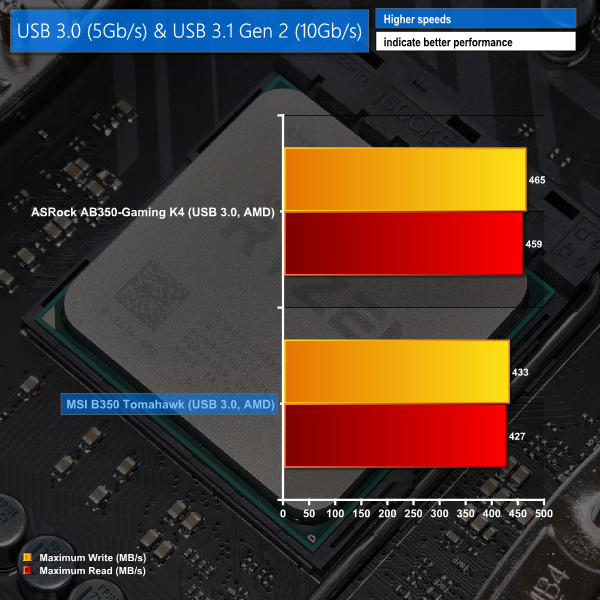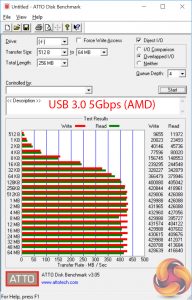 MSI trails ASRock in the USB 3.0 5Gbps transfer rate department. There is no USB 3.1 Gen 2 10Gbps connectivity on the B350 Tomahawk, meaning that transfer rates of around 430MBps are as fast as it gets for external connectivity.
MSI's X-Boost utility did not improve USB 3.0 5Gbps transfer rates in our testing. This is disappointing as we have seen the software improve USB 3.1 Gen 2 transfer speeds on other motherboard models from MSI.
SATA 6Gbps Performance
For SATA 6Gbps testing we use a SK Hynix SE3010 960GB SSD.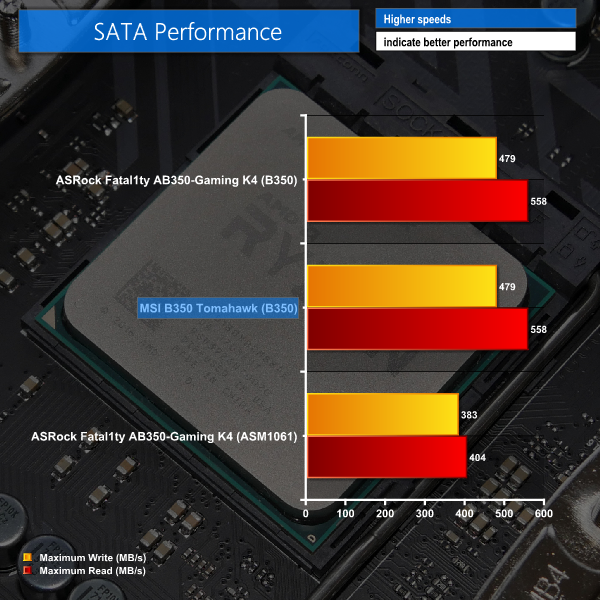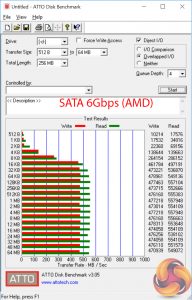 Performance from the AMD-based SATA 6Gbps ports is right where it should be. MSI does not equip the B350 Tomahawk with an add-on SATA controller to increase its onboard port count.
Audio

Rightmark Audio Analyser is a freeware benchmarking utility designed to objectively test the performance characteristics of audio solutions. We setup a line-in line-out loop and execute the record/playback test before generating the results report you see below. A sampling mode of 24-bit, 192 kHz was tested.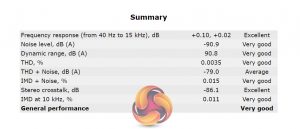 Audio performance from the B350 Tomahawk is overall 'very good' according to RMAA. MSI's solution looks to be slightly superior to that of ASRock's in some of the key metrics.