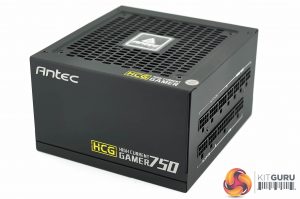 The Antec HCG 750W power supply is nicely finished, with quality paint work along with simple white accenting featured on the side panels.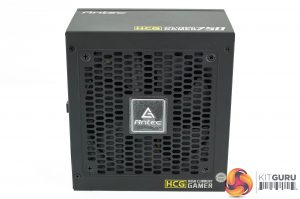 The fan is hidden behind the grill on the top of the power supply, with the ANTEC badge taking pride of place centerstage.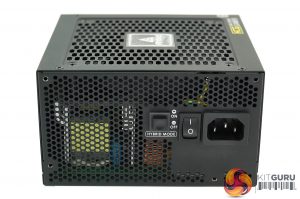 One side of the power supply is honeycomb vented with a power switch, connector and Hybrid mode switch. This offers semi fanless mode when enabled.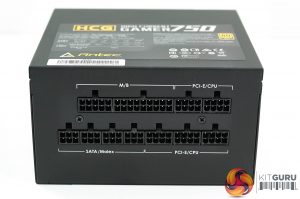 The modular bay is cleanly laid out and labelled for ease of install. Eagle eyed readers will notice this is identical in layout to the Seasonic FOCUS PLUS Gold (FX) supply that we reviewed back in August 2017 (HERE).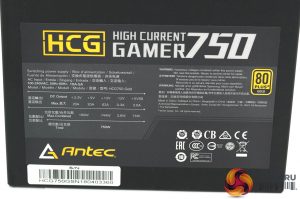 Antec HCG 750W Power Supply

DC Output

+3.3V

+5V

+12V

-12V

+5Vsb

Max Output

20A

20A

62A

0.3A

3A

Total Power
100W
744W
3.6W
15W
750 watts
Figures we have seen before, as they are identical to those tested on the Seasonic Focus Plus 750 Gold unit. This supply would be able to power two high drain graphics cards without a problem.