CrystalDiskMark is a useful benchmark to measure theoretical performance levels of hard drives and SSDs. We are using V3.0.3.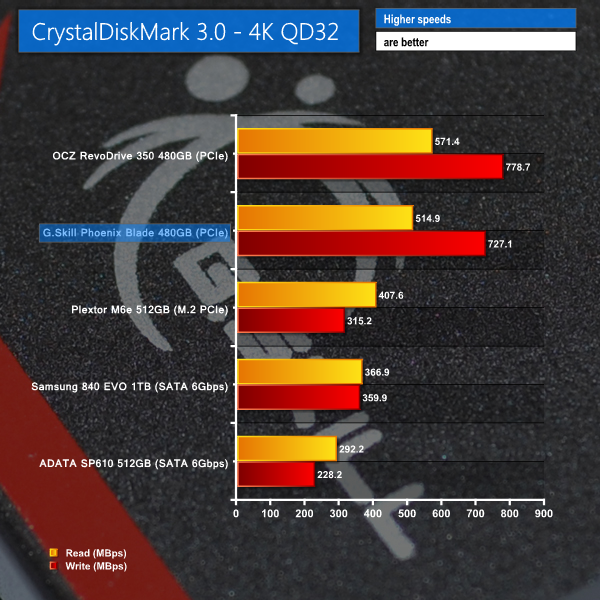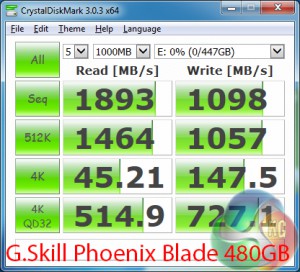 CrystalDiskMark shows the sequential performance numbers hitting (or even surpassing) G.Skill's claimed levels of 1,900MBps read and 1,050MBps write.
4K QD32 performance is not quite as high as that shown by the OCZ RevoDrive 350. Tweaks to the OCZ firmware may be to thank for the slightly better result in that specific test.
It's worth noting that performance does tend towards a reduction, as the number of total benchmark runs increases. This implies that the blocks aren't able to be written to as quickly as when they have previously held data (which is where TRIM comes in handy).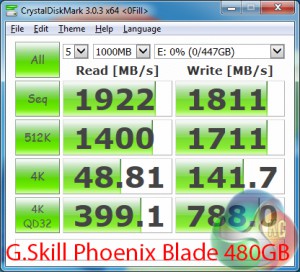 Certain results with incompressible data in CrystalDiskMark are pushing the 2,000MBps-maximum that G.Skill claimed. It's the write performance that truly benefits from the ability to compress data on-the-fly.