IOMeter is another open source synthetic benchmarking tool which is able to simulate the various loads placed on hard drive and solid state drive technology.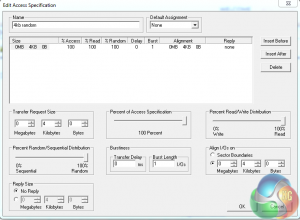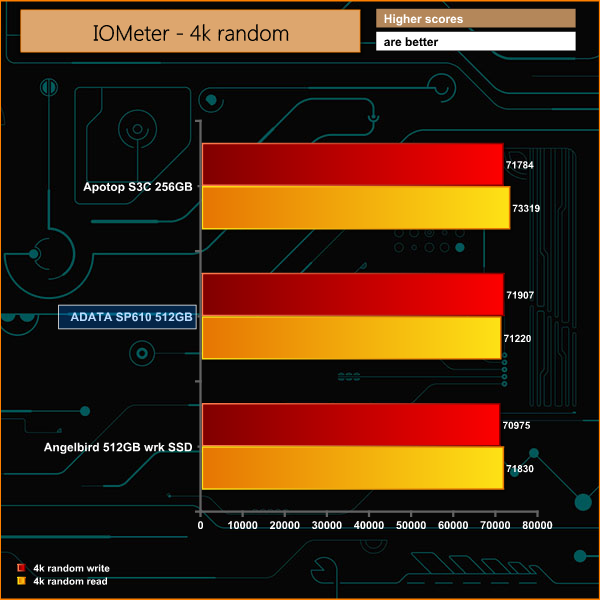 IOMeter tells a tale of the usage scenario for G.Skill's Phoenix Blade SSD.
4KB random read IOPS are competitive with the market leaders using the SATA 6Gbps interface, however G.Skill's PCIe-based SSD is no better than Samsung's 840 EVO 1TB when performing random read tasks on 4KB files. And that's an important factor for consumers, as 4KB random read performance is considered important for general usage in the Windows operating system.
Looking at the 4KB random write performance, however, shows the G.Skill Phoenix Blade delivering blistering performance that cannot be matched, or even neared, by a SATA 6Gbps drive. 180,000 IOPS is about twice the level of what the fastest SATA 6Gbps SSD will provide.
So for users with write-intensive tasks (database management, for example), the Phoenix Blade should provide a worthwhile speed boost over SATA-based alternatives. Consumers interested in random write performance may not be as pleased by G.Skill's PCIe SSD.