We test the G.Skill Phoenix Blade SSD while it is installed in a dedicated PCIe 3.0 x8 slot on our Asus X99 Deluxe motherboard.
This configuration ensures that bandwidth bottlenecks are eliminated.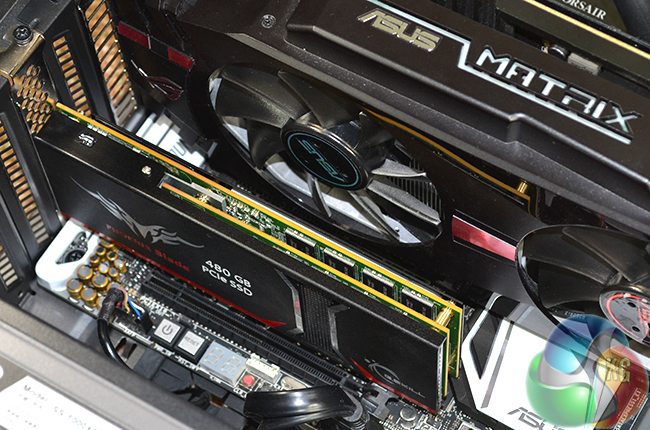 Testing is performed with an empty drive in order to challenge G.Skill's maximum performance claims.
G.Skill includes a Windows software tool that allows users to restore their drive performance, update the firmware, and view device information. There is also a Windows driver to install when using the drive.
When booting into Windows, there is a delay of approximately five seconds while the Phoenix Blade initialises. This is one of the drawbacks of using a third-party chipset to link the drive's controllers to the physical interface.
Test System:
Compared SSDs:
The above drives were evaluated in a different test system to the one used today. All tests are entirely storage-related therefore test system differences are unlikely to cause any discrepancies.

Tests:

AS SSD.
ATTO.
CrystalDiskMark.
IOMeter.