PCMark 8's Consistency test provides a huge amount of performance data, so here we've looked a little closer at how the M9Pe(Y)  performs in each of the benchmarks test suites.

The drive really suffers through the Photoshop Light, Photoshop Heavy and Indesign tests. The performance does improve during the After Effects CC and Illustrator test runs.

When it comes to the Microsoft Office test traces the drive's performance does pick up but only for the Excel and Powerpoint traces as the Word trace causes it problems.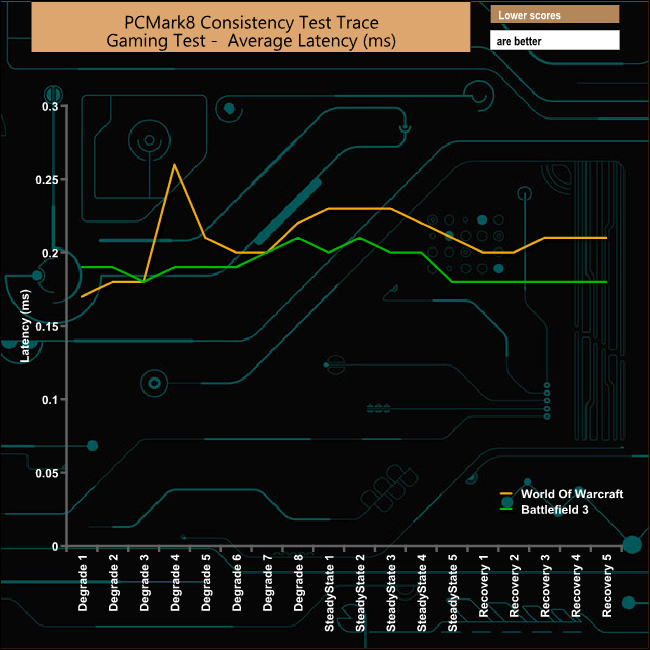 Unlike the Adobe CC and Microsoft Office tests, the drive handles the two gaming traces very well indeed.