4K Random Write v QD Performance
As with the 4K random read performance, Samsung quotes random write performance figures at two queue depths. At QD1 the drive is rated as up to 60,000 IOPS and at QD32, 550,000 IOPS. In our 4K testing the drive produced a QD1 figure 163,140 IOPS, much faster than the official figure. However, as with the random read test results, we fell well short of the official random write figure of 550,000 IOPS at 354,973 IOPS.
4K Random Write Performance Compared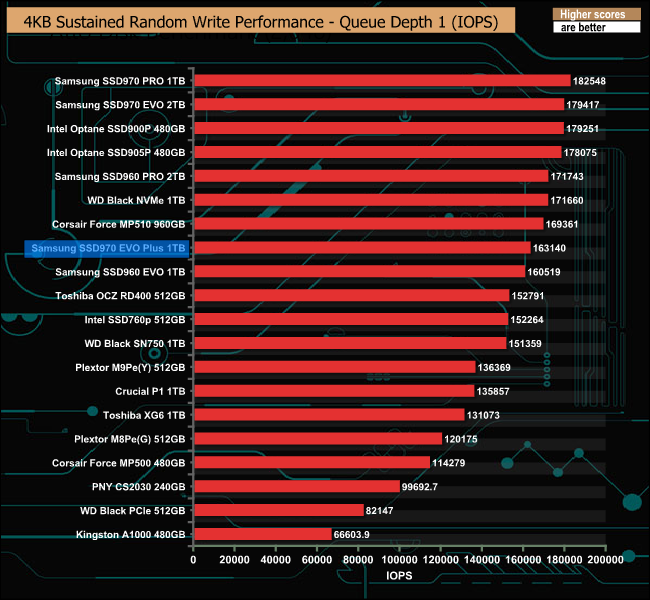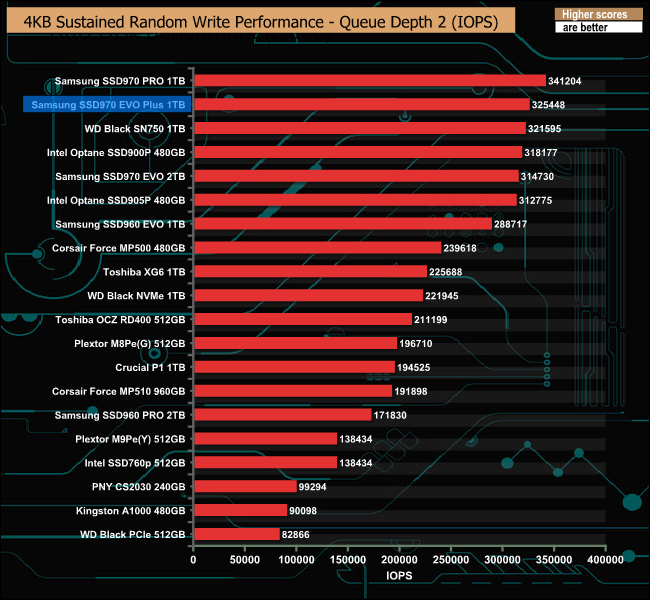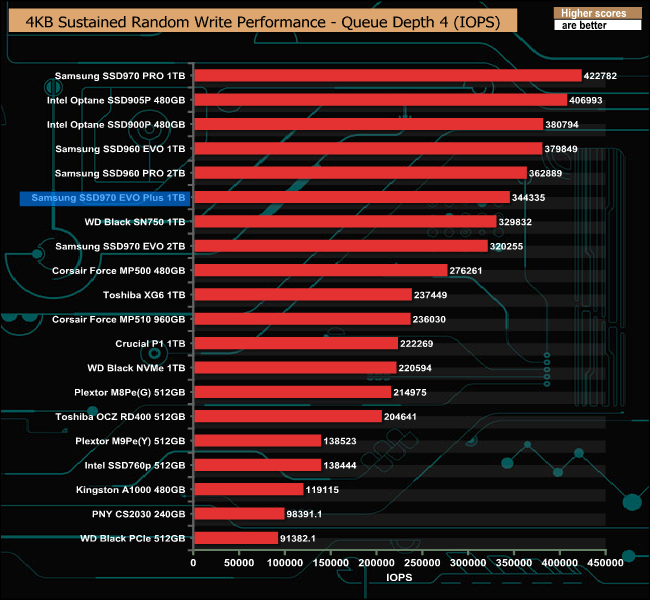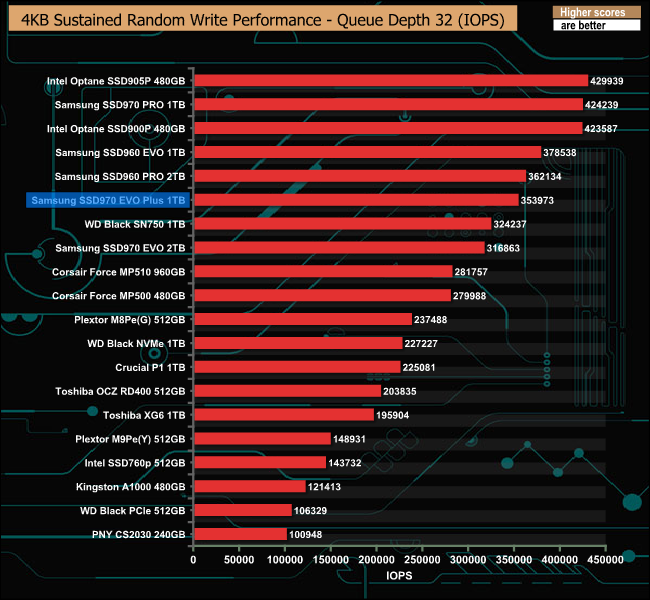 At QD1, the SSD970 EVO Plus sits someway off the 2TB SSD970 EVO, but for every other tested QD the new drive outpaces the older model.