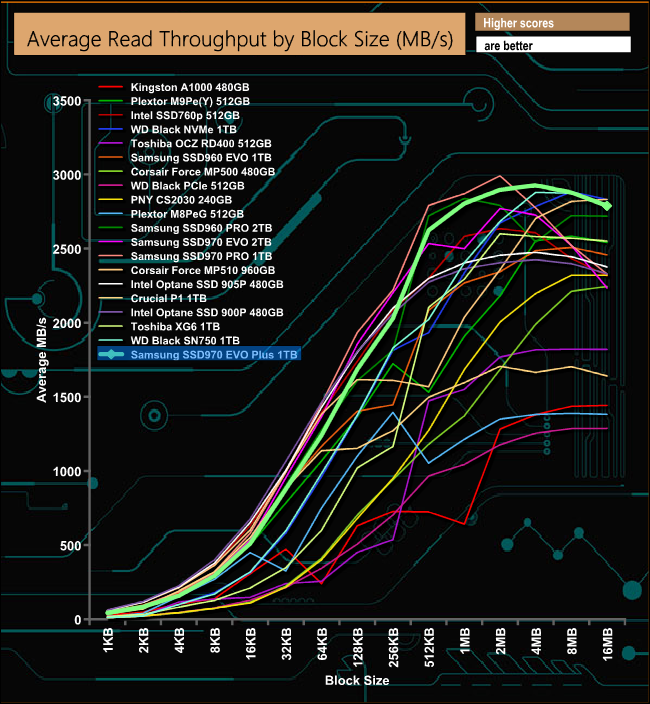 In our read throughput test the drive peaks at the 4MB block size at 2,926.71MB/s, a little way off the maximum official figure of 3,500MB/s.
The new drive's peak read throughput figure of 2,926.71MB/s is some 156.69MB/s faster than the 2TB version of the SSD970 EVO.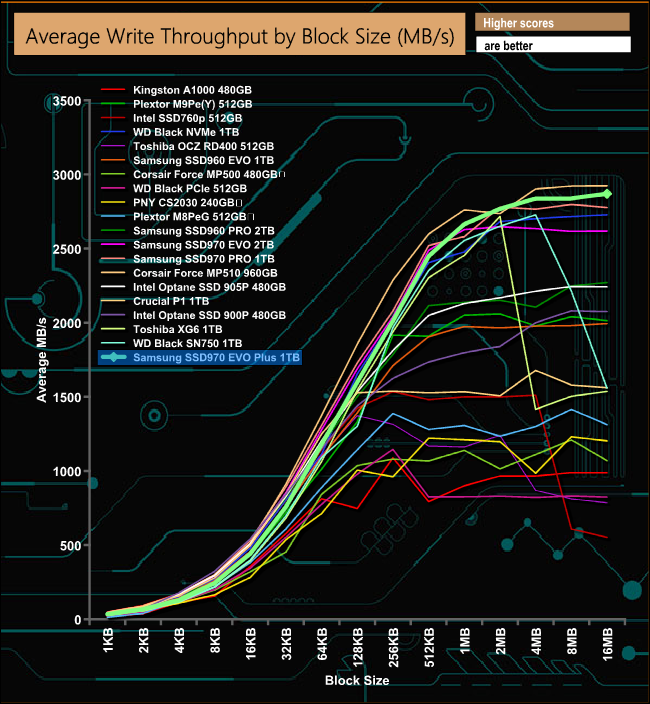 In our write throughtput test, the drive's peak performance came at the end of the test with a figure of 2,869.54MB/s.
The 970 EVO Plus write throughput figure of 2,869.54MB/s is even faster than the figure we got out of the 970 PRO drive.