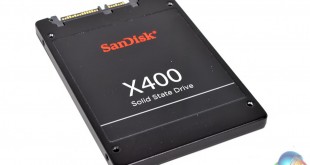 SanDisk's X400 is the successor to the X300/X300s series and is aimed at the corporate/mainstream market segments. It can be seen as an improved combination of both previous drives as it has the 256-bit AES encryption of the S version of the X300 built in as standard. The X400 family features SanDisk's 6th generation 15nm Triple Level Cell TLC NAND and just like the previous X300 uses SanDisk's nCache technology where some of the NAND runs in SLC mode to bolster performance.
The Sandisk X400 series is available in two formats; 2.5in, built on a 7mm form factor or as a 2280 M.2 drive and both formats come in 128GB, 256GB, 512GB and 1TB capacities. Incidentally SanDisk claim that the 1TB M.2 X400 has a couple of world firsts under its belt. It's the first single sided 1TB M.2 drive and as a result is also, at 1.5mm, the thinnest M.2 drive at that capacity.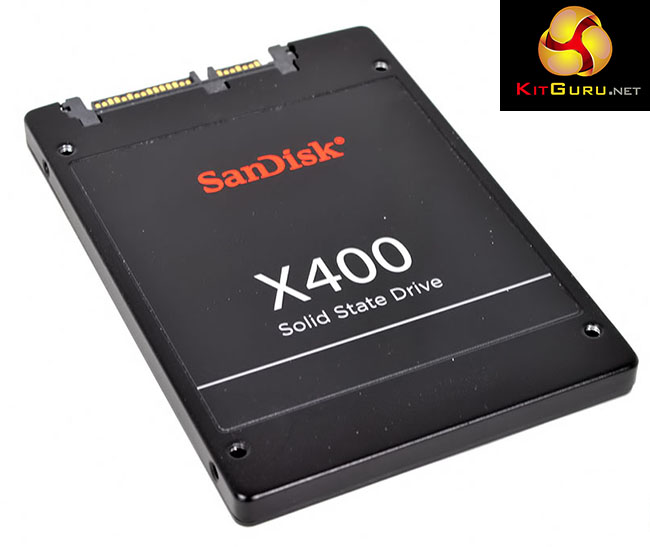 The three smaller drives in the range (both formats) have quoted Sequential read performance of up to 540MB/s, the 1TB drive is very slightly faster at 545MB/s. Sequential write performance varies, as the 1TB, 512GB and 256GB capacities are all quoted at up to 520MB/s while the 128GB drives write performance drops to a quoted maximum of 340MB/s.
When it comes to IOPS performance the 1TB drive once again has better quoted read figures than the rest of the range of up to 95,000 IOPS, some 1,500 IOPs more than the other three drives. Write IOPS performance for the 1TB, 512GB and 256GB is up to 75,000 IOPS with the 128GB drive making do with up to 60,000.
Endurance figures for the range start at 72TBW for the 128GB drive up to 320TBW for the 1TB drive which works out around 39GB writes a day for the 128GB and 175GB for the 1TB drive over the period of the 5 year warranty SanDisk provide for the drives.
Physical Specifications:
Usable Capacities 128GB, 256GB, 512GB and 1TB.
NAND Components SanDisk 15nm Triple-Cell (TLC).
Interface Serial ATA (SATA) 6Gb/s (SATAIII).
Form Factor 2.5inch, 7mm height.
NAND Controller Marvell.
Dimensions (L x W x H) mm 100.5 mm x 69.85 mm x 7.0 mm
Weight 37.4g