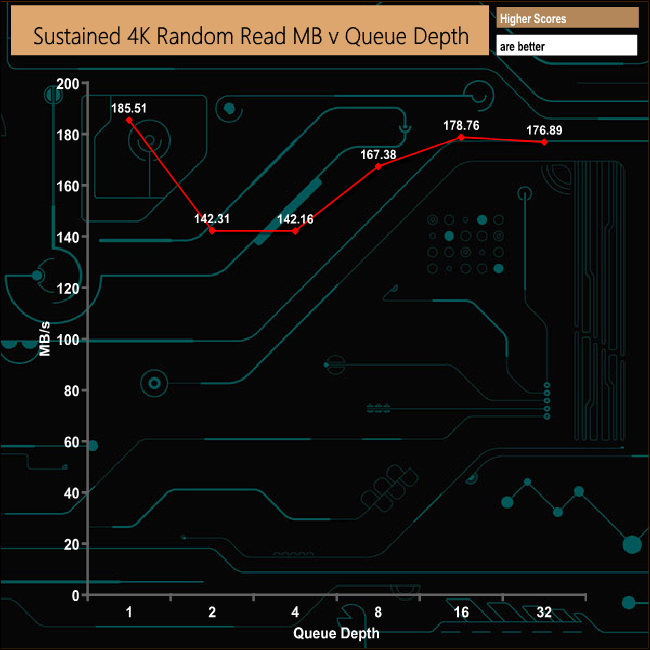 The official 4K random read/write figures for the 240GB drive are up to 130,000 IOPS for reads and up to 110.000 IOPS for writes. Unfortunately in our 4K testing we couldn't get anywhere near that read figure, with the drive topping out at 43,185 IOPS.

Most desktop operations happen in the 1 – 4 queue depth range, so we've broken out the test results to see how the drive performs at these queue depths in comparison with other drives, as well as at a queue depth of 32 – although in the desktop environment you'll seldom, if ever, see a queue depth that high.
4K Sustained Random Reads Queue Depth results.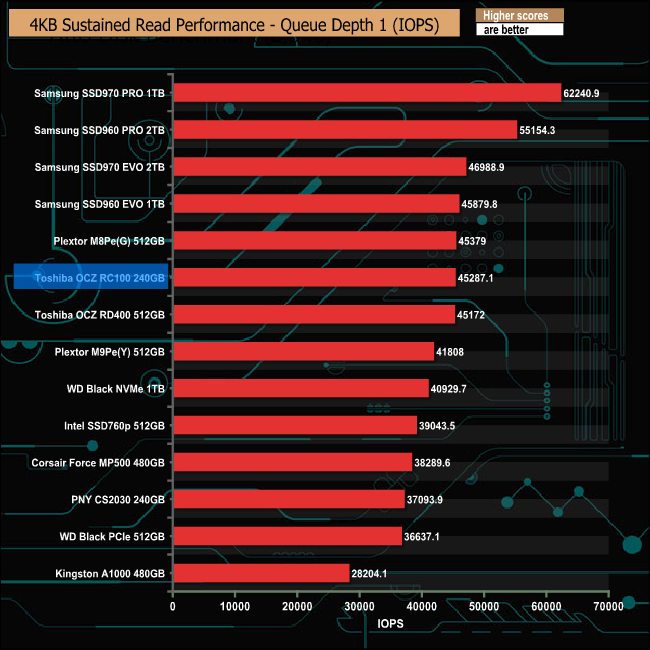 Having said that we couldn't get anywhere near the official top end IOPS read figure for the drive, the 4K random read performance at QD1 was very impressive at 45,287 IOPS. This is faster than the entry level Kingston (A1000) and Intel (SSD760p) drives.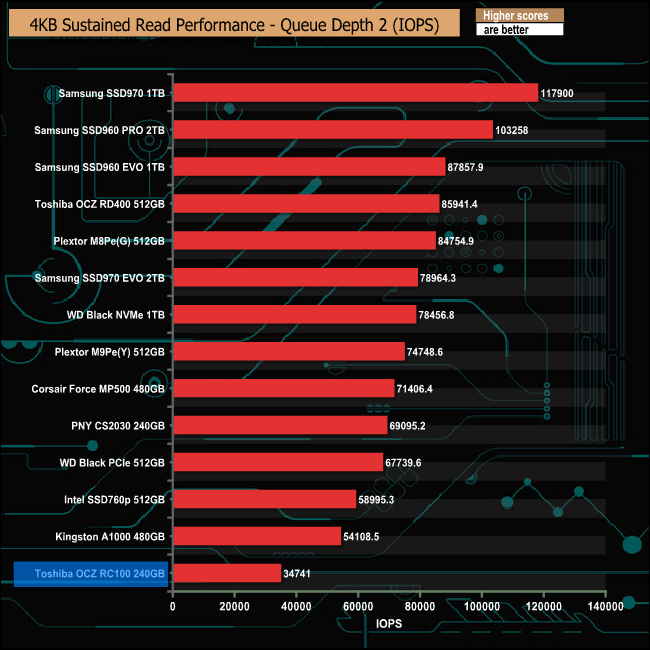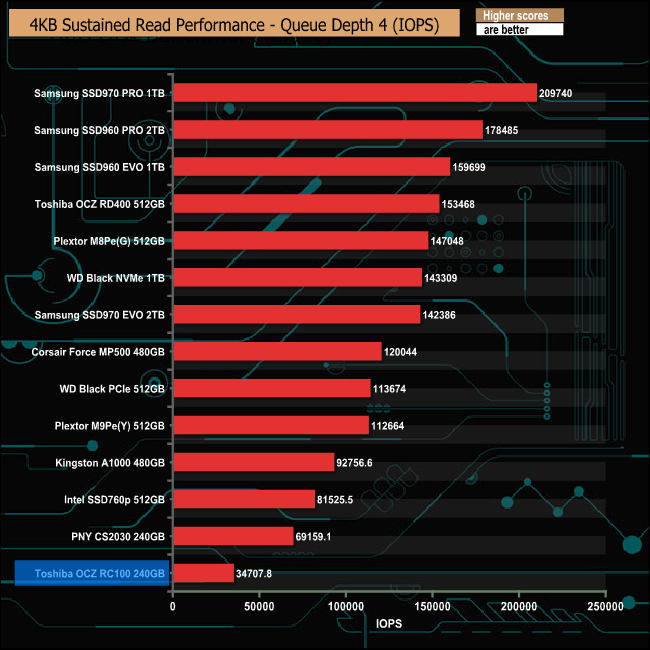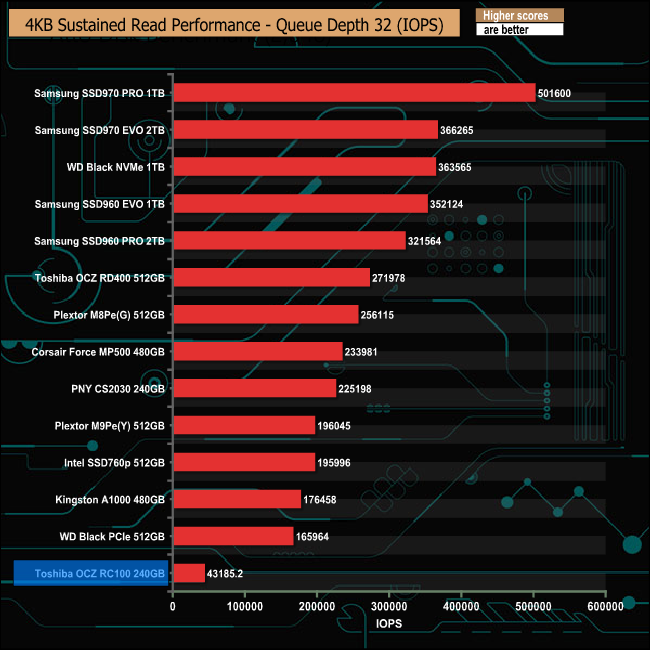 After the good news of the QD1 random performance, the RC100 went downhill afterwards with the drive firmly planted at the bottom of the rest of the graphs.