Unlike the ATTO Sequential read results, our own Sequential read test saw the drive produce a figure of 1,770.88MB/s at a QD of 32, much more in line with the official figure of 1,700MB/s with a peak figure of 1,772.68MB/s coming at QD16. When it came to Sequential writes at a QD of 32 we got a figure of 1,640.81MB/s, slightly more than the official 1,600MB/s. In our tests, the drive actually peaked at 1,655.91MB/s at the QD8 mark.
128KB Sequential Read Performance v QD comparison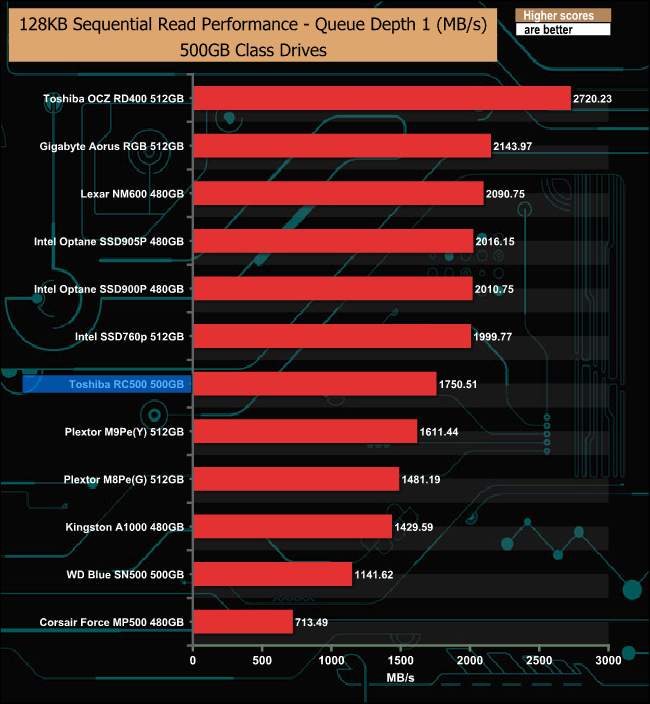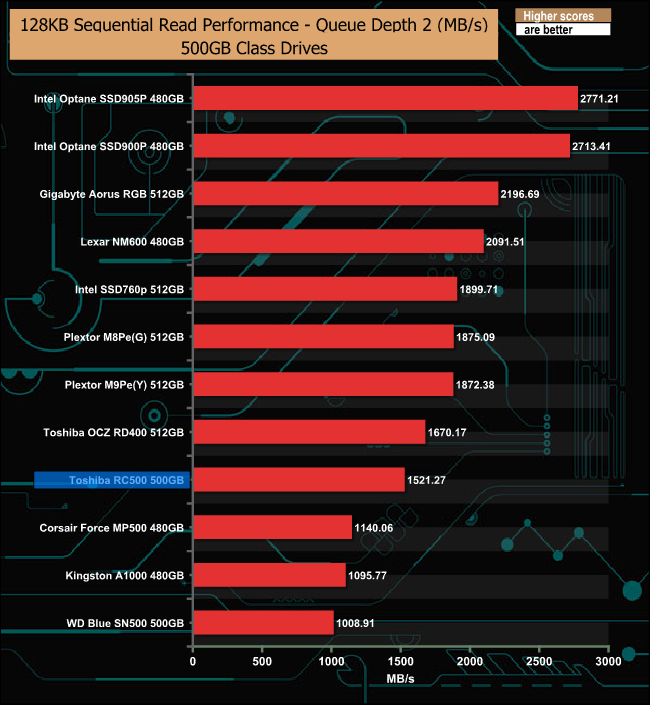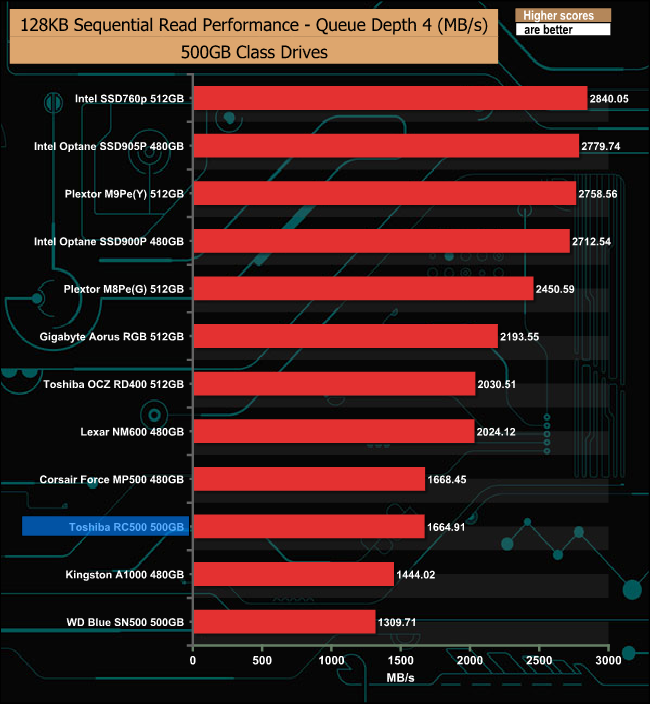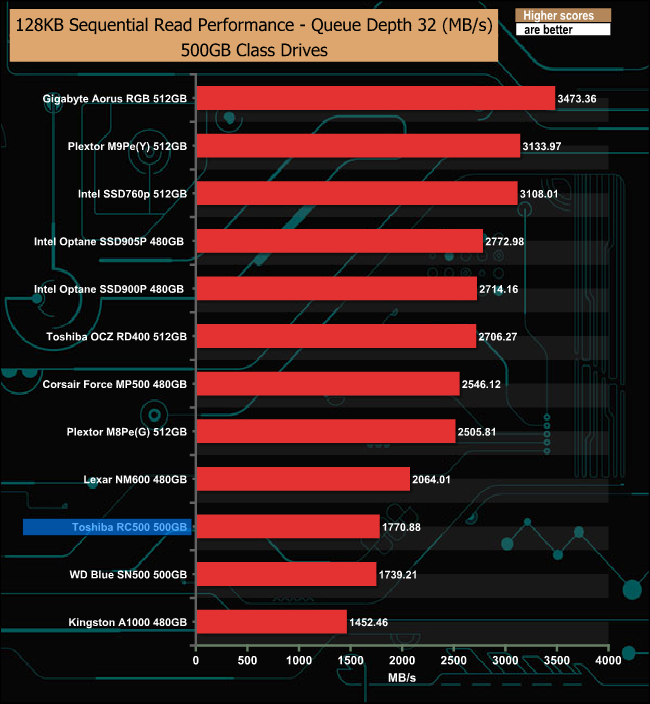 The RC500 shows solid performance at QD1 before falling back in QD's 2 and 4 before picking back up again at QD32.
128KB Sequential Write Performance v QD comparison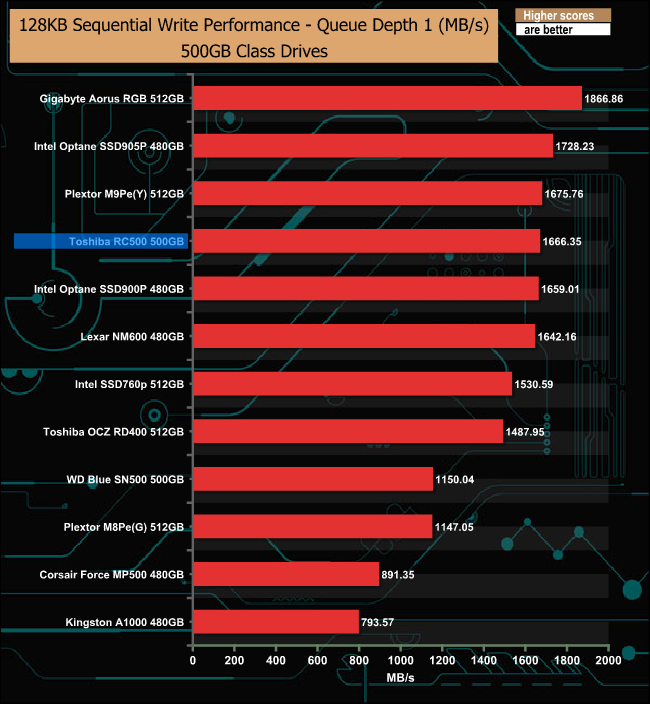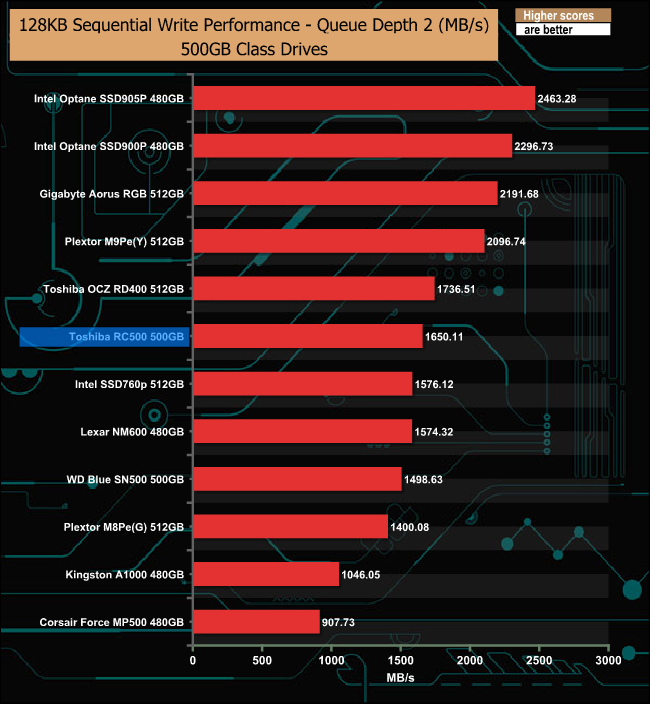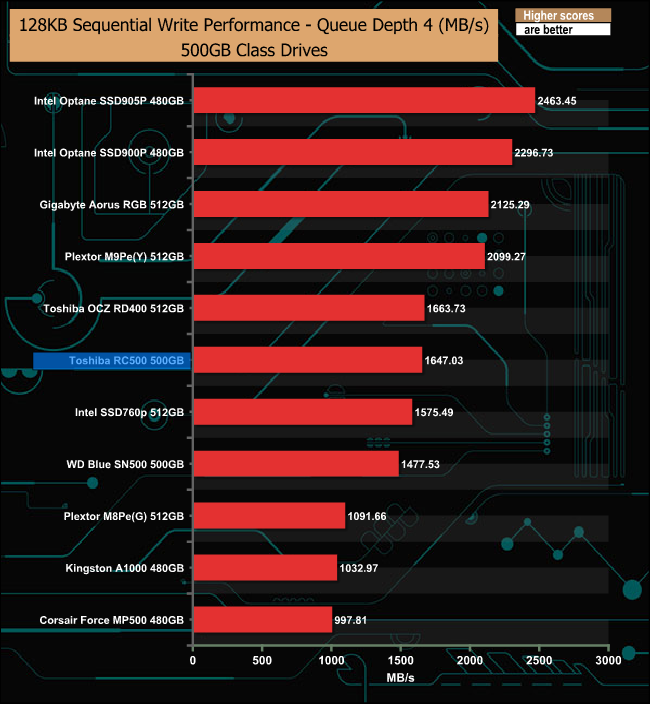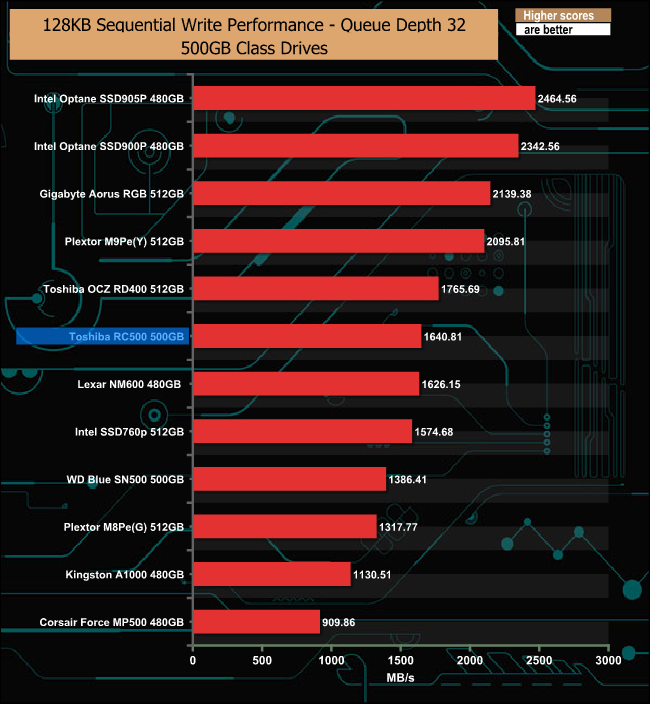 The Sequential write performance of the RC500 is much more consistent than the read, throughout the tested QD's.