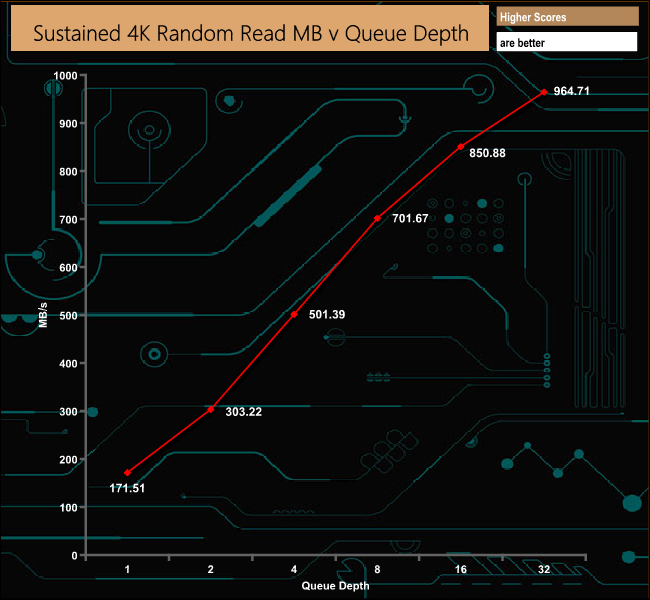 4K random read performance is quoted as up to 290,000 IOPS (CrystalDiskMark 6 QD8 Threads 8). With our 4 threaded test, we saw a maximum figure of 235,522 IOPS. However, a look at the save file from the CrystalDiskMark 6 tests we ran, revealed a figure of 297,793 IOPS, confirming the official random read figure.
4K Random Read v QD Performance comparison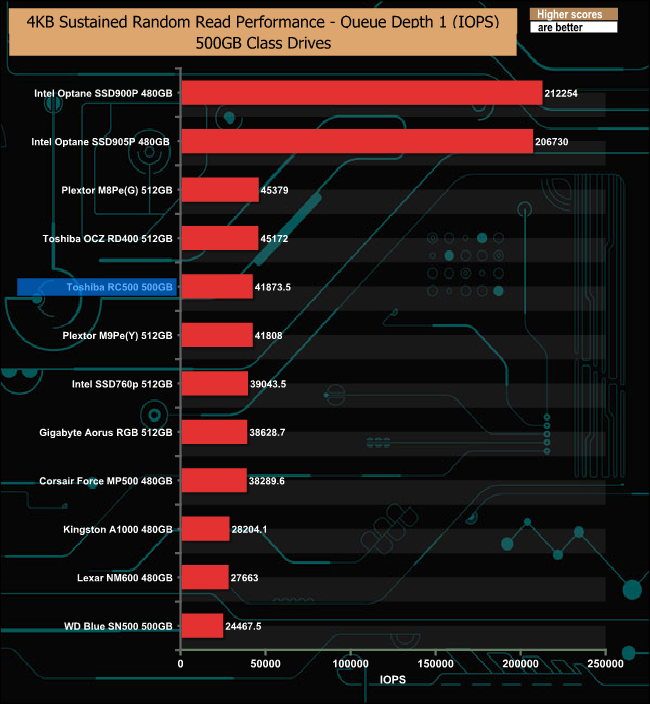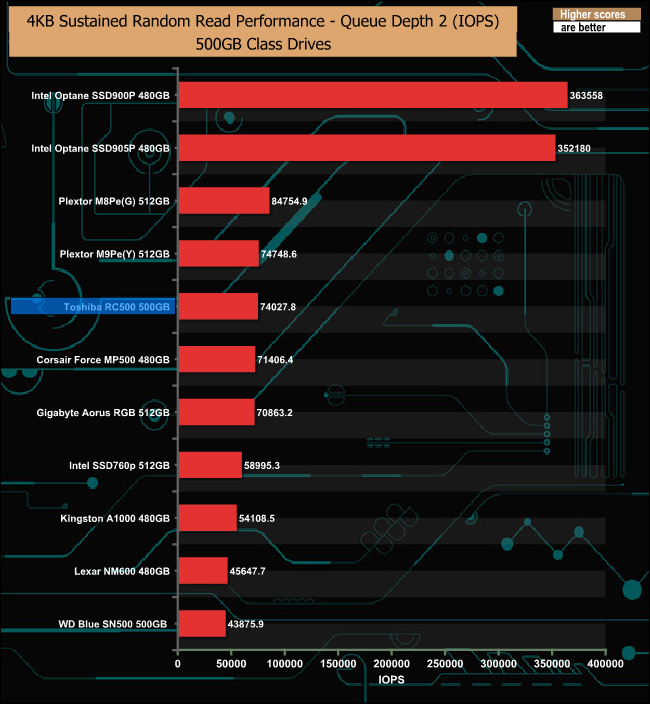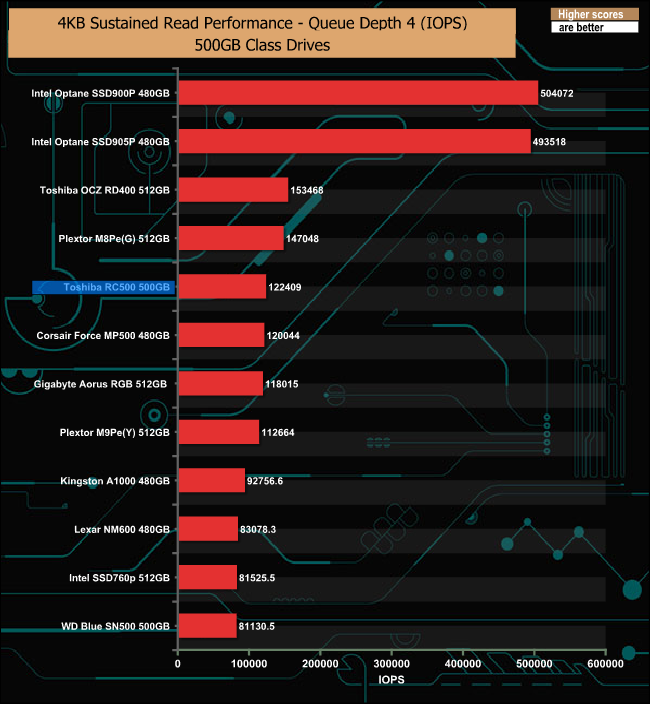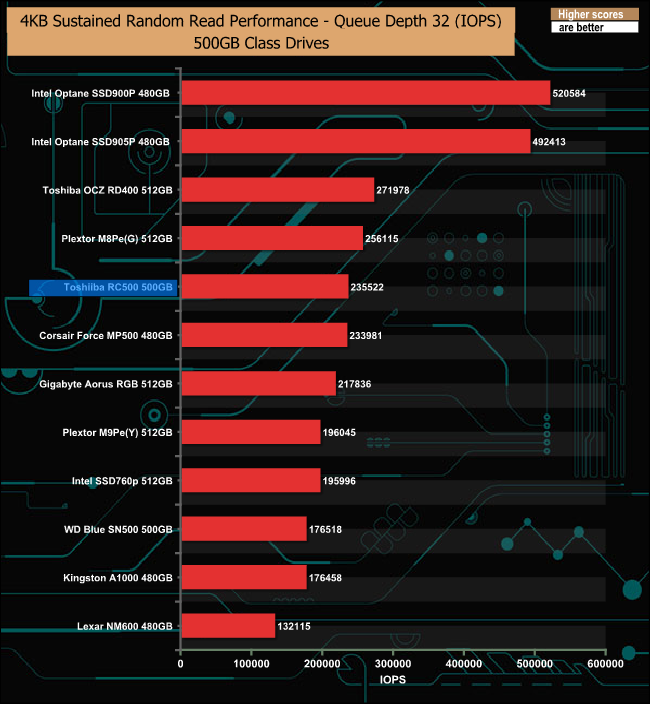 The random read performance of the RC500 puts it into the top 5 of the 500GB class drives we've tested throughout the tested queue depths.