Microsoft Corp.'s Windows 10 operating system will eventually power billion of devices, the company revealed this week. Apparently, the new OS will target not only PCs, tablets and smartphones, but also various devices that belong to the Internet-of-Things (IoT) world. While Microsoft did not explicitly confirm it, it looks like Windows 10 will also be aimed at various wearable computing devices, smart home appliances, special-purpose equipment, automobiles and more.
"Our goal is to have Windows 10 run across billions of devices," said Kevin Turner, chief operating officer of Microsoft at the Credit Suisse 18th Annual Technology Conference. "Being able to tap into that entire ecosystem from Internet-of-Things all the way up, as I said, to the TV, is an important element and an important opportunity for us."
Microsoft needs to expand the Windows ecosystem beyond personal computers so to earn not only by selling software for PCs, but by selling programs, services and content across loads of various devices. Therefore, Windows 10 was designed from the ground up to support all imaginable types of computing hardware.
From Microsoft's point of view, it took four operating systems (for PCs, smartphones/tablets, embedded/IoT equipment and Xbox One) and fused them into one that supports the broadest amount of devices possible.
"The thing that I want to tell you about Windows 10 is that it is very unique from any operating system we have ever built and any operating system that exists today," said Mr. Turner. "We have actually taken those four OSes […] and built that single kernel across all of those entities."
Earlier this year Tami Reller, back then executive vice president of marketing at Microsoft, already implied that Microsoft was working on Windows for ultra-small gadgets, such as wearables. From technology standpoint, since Windows 10's kernel supports both x86 and ARM processors as well as a broad set of various hardware, it can power almost anything, including smartwatches, car infotainment systems, special-purpose equipment and so on. What is not completely clear is whether all programs (including legacy applications) will run on all types of hardware.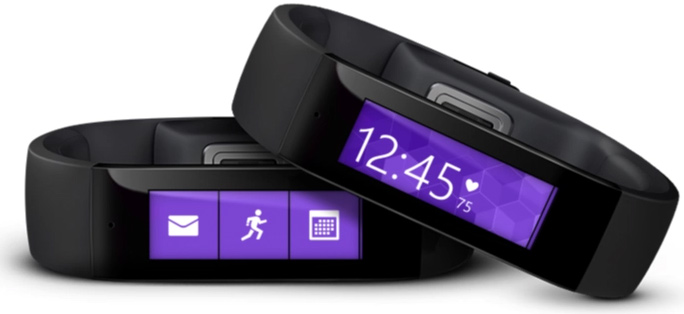 The software giant noted that while Windows 10 will run differently on various devices and its user interface will be tailored for particular products, the overall user experience should be similar across the Microsoft eco-system.
"One experience on every device for everything in your life is the promise that we are delivering on Windows 10," said the COO of Microsoft. "It is going to be a very good opportunity for us to reinvigorate the entire Windows ecosystem around that."
Microsoft emphasized that applications developed for Windows 10 will run on all devices based on the platform, which is something that has never been possible.
"Now you can write that application, have it actually run across [IoT devices], have it run across your mobile devices, have it run across your laptop and your desktops and your TV with Xbox One, and you have a common kernel within that," explained Mr. Turner. "We have one developer API now. We have one interface to silicon with Windows 10. That gives us the capability of having one store, which also gives us the capability of having one experience tailored to every device."
While it is definitely impressive to see an operating system that works on everything from smartwatch to tablet to PC, it remains to be seen how well it will work on all these devices and how good the user experience "tailored for every device" will be.
Discuss on our Facebook page, HERE.
KitGuru Says: Microsoft's Windows 10 seems to be a very broad initiative designed for long-term future, when Microsoft will need to absorb loads of device types into its ecosystem to stay relevant. Microsoft's approach seems to be very progressive, but it is completely unclear how the company wants to ensure quality user experience on all devices. Apple's Mac OS X and iOS platforms share a lot of code derived from the NextStep OS, but they are still different operating systems and cannot run the same applications because there are different usage patters on different hardware and apps should be tailored for particular platforms to provide great user experience. Microsoft, however, is proud that one app can run on everything. While this sounds good, running Excel on a smartwatch makes no sense.