Cinebench R15
To test the (dual-core Celeron N3050) CPU of the LIVA X2, I first ran Cinebench R15.
As you can see, the X2 renders at a snail's pace compared to a proper full-fat PC.
Handbrake
Moving on then to my Handbrake test, where I ask the CPU to encode a 1.8GB full-HD video file to the iPhone preset.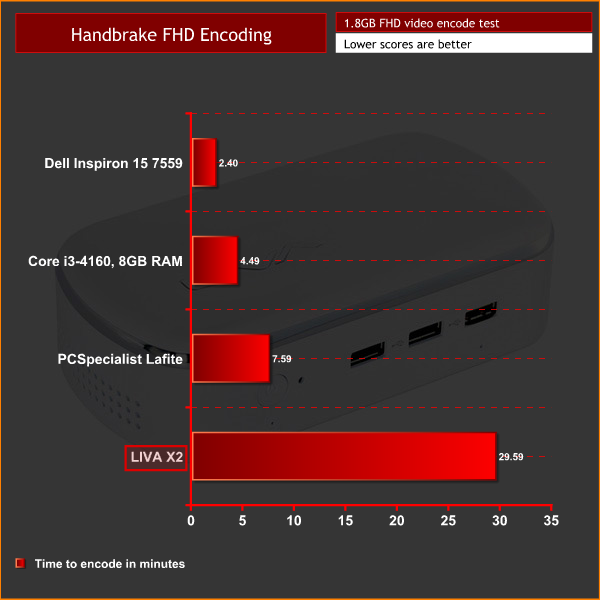 Clocking a time of just under half-an-hour to encode the video, the X2 is clearly a slow machine.
However, it is worth pointing out that we were never expecting to see results anywhere near that of a proper desktop PC. After all, this is a passively cooled SOC costing around the £160 mark. It is never going to compete with desktop-grade components.