The UK Gaming Computers' Styx is a well-built system, with sensible part choices housed in an attractive chassis.
The Fractal Node 202 case is excellent, allowing you to position it vertically or horizontally. It is also very compact and looks sleek.
The specification is clearly well thought through, with the locked i5-6500 running cooler than an i5-6600K would in such a small case. An Asus Turbo GTX 960 with its blower-style cooler also ensures hot air from the GPU is not re-circulated inside the tiny case.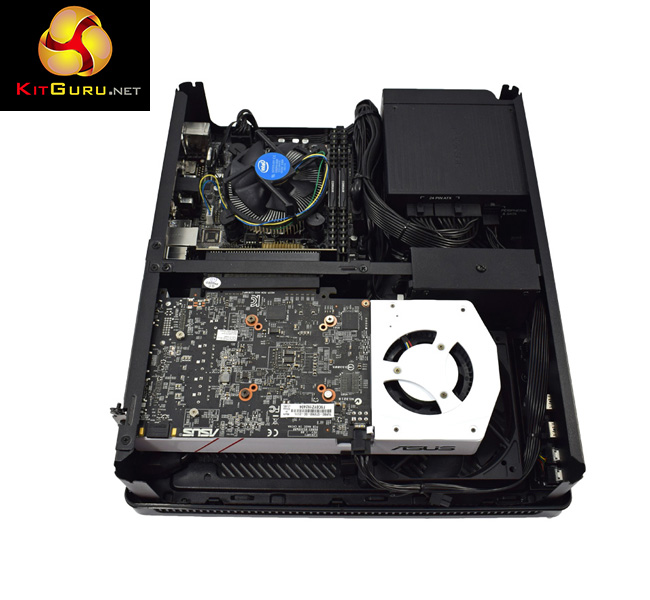 Performance is also very good – a 500GB Samsung 850 EVO means the system is snappy, while the Skylake CPU is solid, despite its locked multiplier.
Gaming is mostly successful, although the GTX 960 is just not quite able to run AAA games at the highest possible settings. Only slight adjustments are needed to keep the frame rates smooth, but if you do not want to compromise then the Styx may not be for you. Older games such as Tomb Raider and Grid Autosport run very well, though.
The worst thing about the Styx, however, is the noise. At idle it emits a constant hum which quickly becomes irritating. It is easily blocked out by music or a TV, but with nothing on in the background you will definitely be able to hear this system.
Nonetheless, UK Gaming Computers offer the Styx at a very competitive price of £705.99 including Windows 10. Pricing up all the individual parts brought me to £731 at the time of writing, so this is a great deal. UKGC will build the system for you, and back it up with their 6-year warranty, all for less stress and cash than for what you could do yourself. If the Styx was quieter, it would be near-perfect.
You can pick one up from UK Gaming Computers HERE.
Discuss on our Facebook page, over HERE.
Pros
Great price.
Very compact.
Solid 1080p performance.
Well thought through components.
Minimal power draw.
Cons
GTX 960 lacks that little bit extra to be able to fully max-out the latest games.
Noisy while idling.
KitGuru says: The UKGC Styx is a very compact system, offering 1080p HDTV gaming for the living room. If it weren't for the noise at idle, it would be nearly flawless.