Thermals, Noise & Power consumption: 
To test the cooling performance of the Cyberpower Hyper Liquid GTX we ran AIDA64 and Unigine Heaven for 10 minutes. We test the CPU & GPU at the same time to ensure that the cooling is sufficient to cool both chips. We also kept an eye on the temperatures during gaming to ensure the results are representative.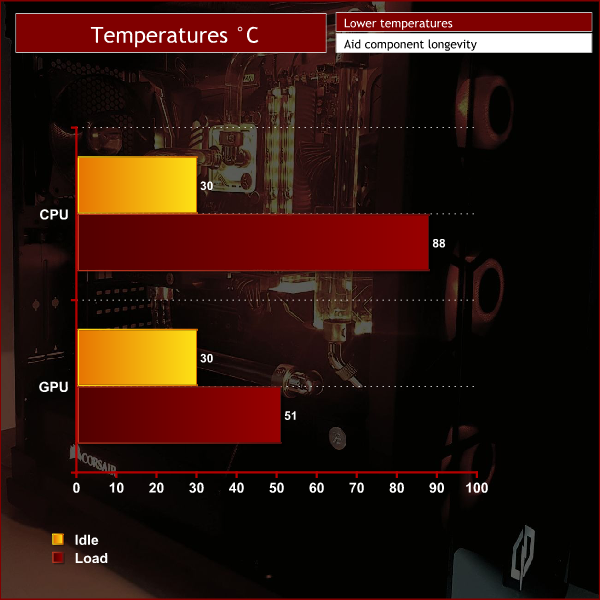 Idle temperatures are very good with both the CPU & GPU only a few degrees above ambient. Under load the overclocked i7-8700K reached 88C which is quite warm, but without delidding the CPU it is to be expected given the 4.8GHz overclock. The GPU is the star of the show barely going above 50C, meaning there is plenty of room for an overclock to get more gaming performance and shows that the custom loop is doing its job.
Noise Levels:
We measured fan noise levels using a sound meter while the PC was idle with no programs open, and then during stress testing to get a reading with the system under load.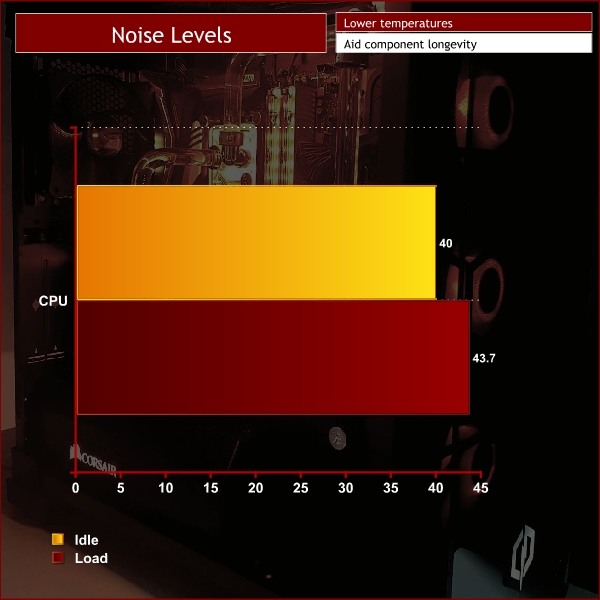 The SP120 fans at the front of this case certainly make a noticeable bit of noise while idle or under load, so this PC isn't a super quiet desk companion for lovers of silence. If you're gaming with a headset on it won't be noticeable, but it could be quieter for general use.
Power Consumption: 
This PC is kitted out with a good quality power supply from Corsair. The RM750x is fully modular, 80 Plus Gold certified and scored highly in our review which can be found here.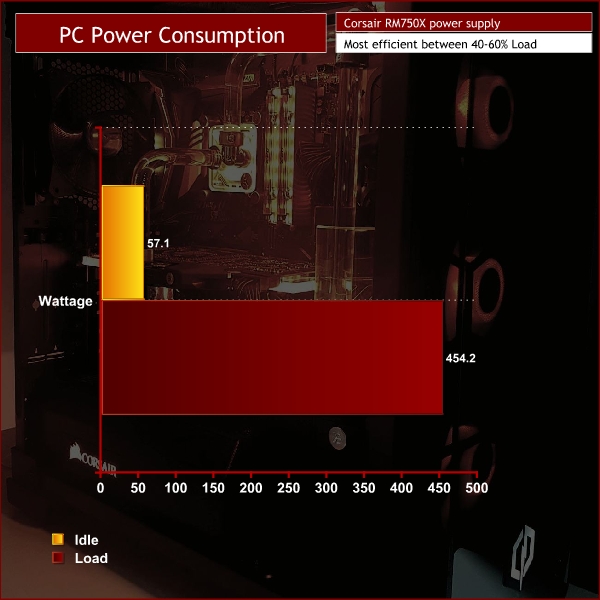 As expected from a system like this, the total power consumption is around the 450W mark, making the 750W power supply look like a sensible choice given it will be operating at peak efficiency in this system.