The Cyberpower Hyper Liquid GTX is certainly a very powerful PC and is a great option for users who want a pre-built PC that features a custom watercooling loop. The components in this PC are made to be pushed to the limit and we're happy that it arrives with a decent overclock on the CPU.
However, we do think there's even more performance to be had from the CPU – after all, we know the 8700K can hit north of 5GHz, so the 4.8GHz overclock here is relatively safe. Using the Cyberpower website there's also the option to tweak the parts if you require more storage or RAM or want to save some money in certain areas.
The asking price of £2649 is reasonable. It would obviously be cheaper to buy all the components yourself and build a run-of-the-mill air cooled system, but you are obviously paying extra for the impressive custom loop that is the big selling point of this PC.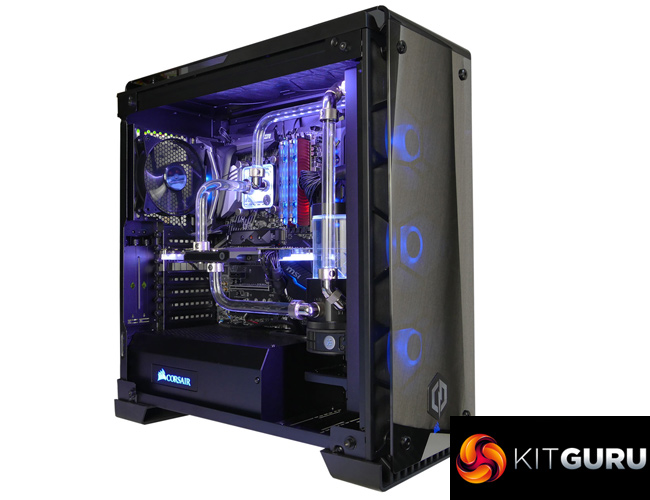 With the mirrored Corsair 570x case and plenty of RGB lighting it certainly looks the part, and of course everything stays nice and cool thanks to the EK watercooling loop. The SP120 fans aren't the quietest but if you're someone that uses a headset it shouldn't be too much of a problem.
With such high end components it was no surprise that this PC performs exceptionally well. The processor, GPU and high speed memory and storage all work together to create a great user experience.
All in all we think the Hyper Liquid GTX is a great option for someone looking to get a beautiful watercooled PC. With such powerful components it will easily provide great performance for gaming and beyond.
You can buy one for £2469 from Cyberpower HERE.
Pros: 
Reasonable pricing.
High quality components.
Excellent performance.
High speed storage.
Aesthetically appealing.
Customisable components.
Cons:
Fans could be quieter.
RGB lighting on case, components and LED strips has to be controlled individually.
No overclock on the GPU.
KitGuru says: The Cyberpower Hyper Liquid GTX could be a little quieter but it looks the part while providing great performance.