Tom Clancy's Ghost Recon Wildlands is an open world tactical shooter video game developed by Ubisoft Paris. It is the tenth instalment in the Tom Clancy's Ghost Recon franchise and is the first Ghost Recon game to feature an open world environment. Ubisoft described it as one of the biggest open world games that they have ever published, with the game world including a wide variety of environments such as mountains, forests, deserts and salt flats. The game was released on March 7, 2017 for Microsoft Windows, PlayStation 4 and Xbox One. (Wikipedia).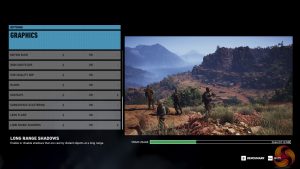 We test using the 'very high' IQ preset.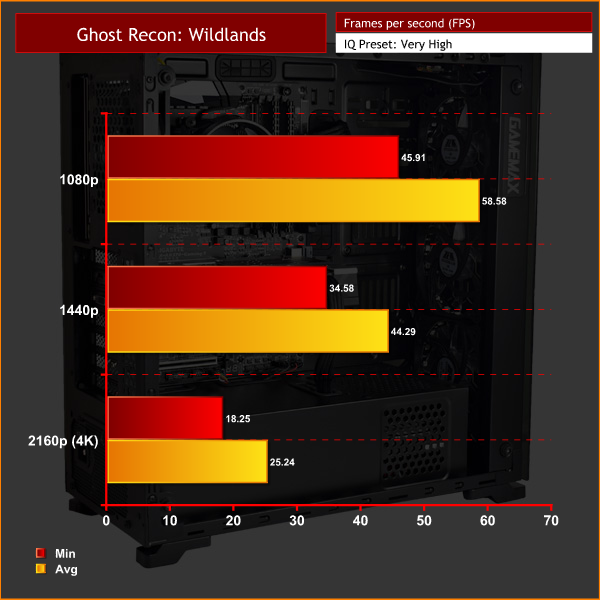 Just like Deus Ex: Mankind Divided, we see 1080p and 1440p results that are very playable. Clearly, though, the RX 580 is not a 4K-gaming card.