Thermal dynamics
To measure idle temperatures, a reading was taken after having Windows open on the desktop for 30 minutes. A reading under load was taken with Prime 95's SmallFFt test running alongside 3DMark Fire Strike.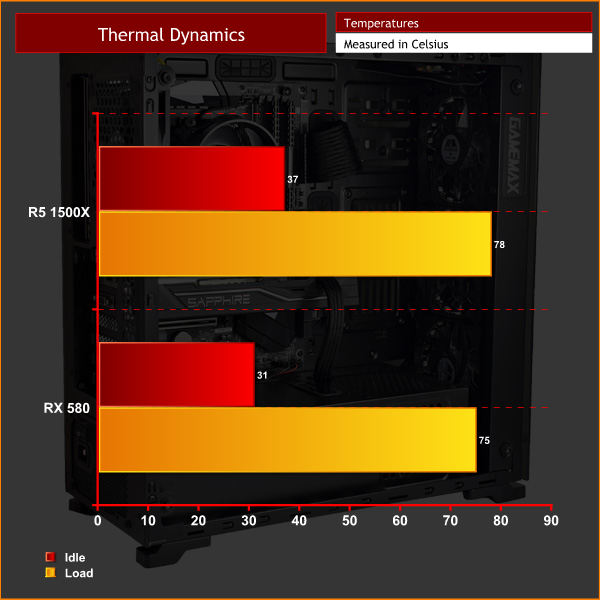 The temperature results are just fine – the Sapphire Pulse RX 580 is a certainly capable card, peaking at 75 degrees under load. I am most interested in the 1500X's peak temperature of 78 degrees, though, as that is using the stock Wraith Spire cooler. This is a very good result for a stock cooler, and I must admit I am a bit surprised!
Acoustics
The Blackfire Hammerhead is also pleasantly quiet. At idle, its fans are inaudible above background noise, while even under load the noise is only a low-pitched whirr. Again, credit to the Wraith Spire as I thought it would be quite noisy – in actual fact, the whole system is relatively quiet.