Thermal dynamics
To measure idle temperatures, a reading was taken after having Windows open on the desktop for 30 minutes. A reading under load was taken with Prime 95's SmallFFt test running alongside 3DMark Fire Strike.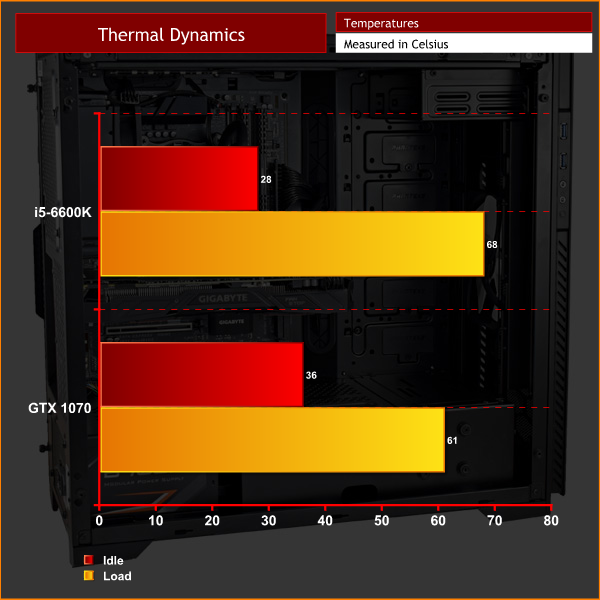 Despite the overclock using 1.35 volts, a maximum temperature of 68 degrees for the i5-6600K is an excellent result, and a testament to the 120mm AIO watercooler used by OCUK. A peak temperature of 61 degrees for the GPU is similarly impressive.
Acoustics
The noise produced by the Neuron is very inoffensive. At idle, it is a mere hum which quickly disappears into the background. The fan speed barely increases when the system is under load, too, meaning even quiet music would cancel out the noise produced.