CINEBENCH R15 is a cross-platform testing suite that measures hardware performance and is the de facto standard benchmarking tool for leading companies and trade journals for conducting real-world hardware performance tests. With the new Release 15, systems with up to 256 threads can be tested.
CINEBENCH is available for both Windows and OS X and is used by almost all hardware manufacturers and trade journals for comparing CPUs and graphics cards.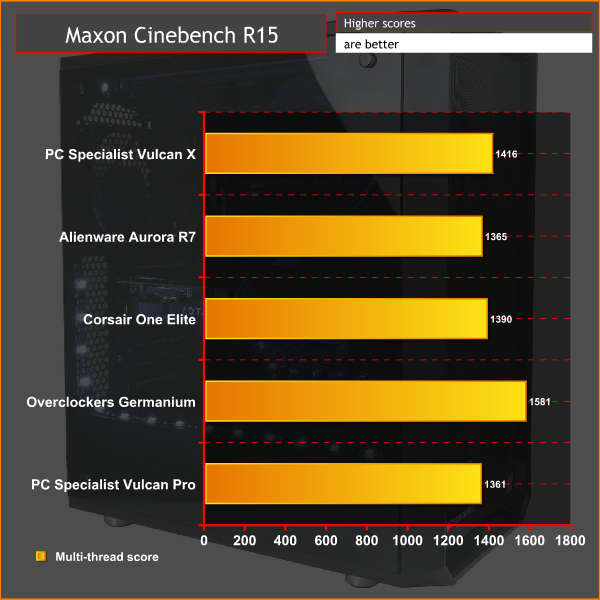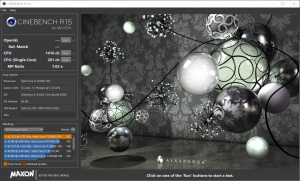 The PC Specialist Vulcan X's overclocked 8700K manages to pull out a small lead over all the other systems we've compared it to, other than the Overclockers UK Germanium. Its 4.9GHz overclock resulted in a surprisingly large lead over all the rest.