The PC Specialist Vulcan X is a great example of just how powerful a gaming PC you get for surprisingly little money. It packs a top CPU and GPU while doing away with nearly all frivolous extras resulting in a rig that delivers as much performance as systems costing £1000 more.
Of course, skimping on all those extras does result in a few compromises. The case isn't the most stylish we've seen, while you also get a fairly plain interior with no lights on any of the components and just a strip of white LEDs for illumination. If you like your PC to have a little pizzazz, you may want to spend a little extra on a few upgrades.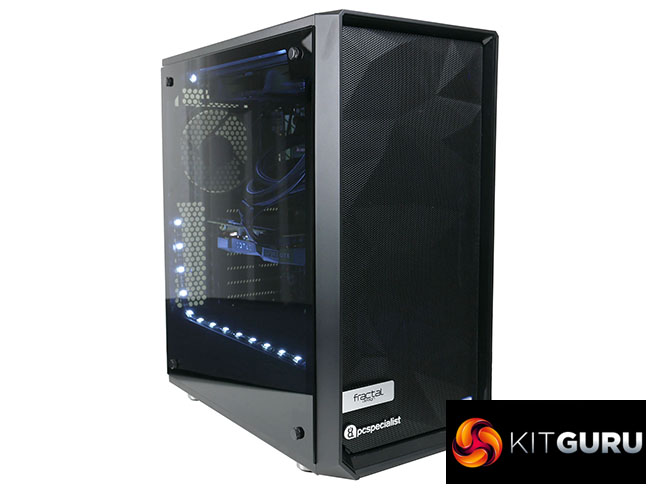 Similarly, there are a few compromises on the performance front, though they're far less significant than you might expect. The use of relatively slow 2133MHz DDR4 holds back performance a little so we'd recommend looking at upping this to 2666MHz if the upgrade isn't too costly.
You also get a rather small 256GB SSD. This will mean you can only install a handful of modern AAA games before having to start installing them to the secondary hard drive. Stepping up to a 500GB SSD would be a tempting upgrade.
The biggest cause for concern, though, is the choice of graphics card. Zotac's Mini GTX 1080 Ti performs just fine but its loud fan is a significant distraction when the PC is idling. PC Specialist only offers the choice of an unspecified GTX 1080 Ti (i.e. whatever's in stock) or specifically an Asus model. The latter costs an extra £75, but based on what we've seen, we'd take that upgrade rather than risk having the noisy Zotac model found here.
All told, while there are a few tweaks we might be inclined to make when ordering one of these PCs, what isn't without doubt is that the Vulcan X offers excellent value and performance, making it well worth buying.
You can get one for £1,629.99 from PC Specialist HERE.
Pros:
Fantastic value.
Blistering gaming performance.
No frivolous extras.
Cons:
Noisy graphics card.
Not the most stylish case.
KitGuru says: The Vulcan X is a fine example of just how much performance can be gleaned from a tight budget.