To measure idle temperatures, a reading was taken after having Windows open on the desktop for 30 minutes. A CPU reading under load was taken with Prime 95's SmallFFt test running while a GPU-load reading was taken with 3DMark Fire Strike running.
Noise levels were tested using a decibel meter held 30cm from the front of the desktop.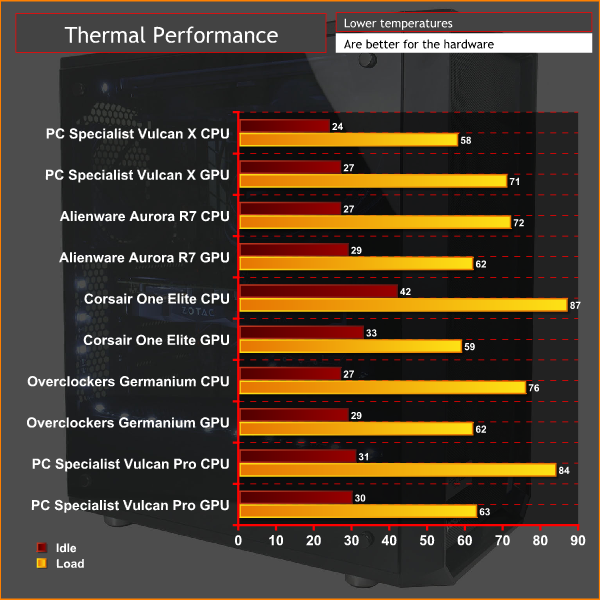 The Vulcan X may not quite top our charts for performance, but when it comes to cooling it does well. A peak of 58C for the CPU is impressive, while a 71C peak temperature for the GPU highlights the positive impact the ventilated front of the Meshify has.
On the flipside, that noisy graphics card really is distracting. With the system at idle it pushed noise levels to 39.7dB, which is above the 35.5dB of the other two systems we've compared it to.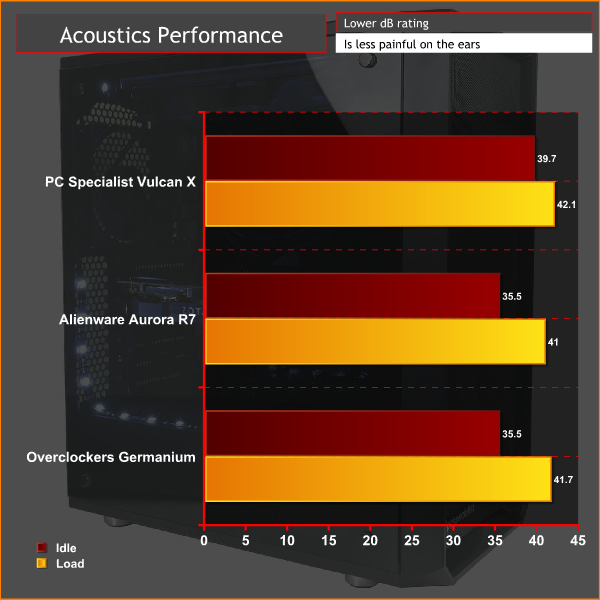 Under load it was also a little louder, though all the systems are still noticeably loud at this point so it's of less significance.
Nonetheless, without a way to shut off that Zotac graphics card's fan, it is certainly a significant annoyance.