Another industry-standard benchmark, 3DMark provides a number of different tests for taxing graphics cards and emulating different gaming challenges. We use the Fire Strike and Fire Strike Extreme tests, which run the same test but at two different resolutions: 1080p and 1440p.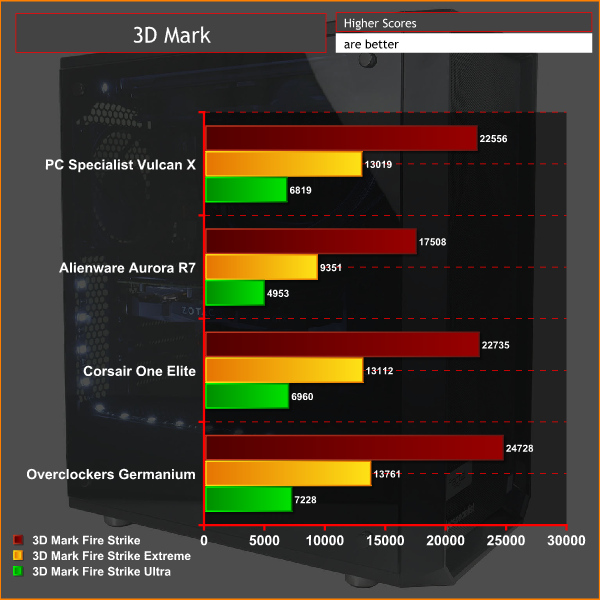 We were a little surprised to see the Vulcan X fall behind the Corsair One Elite in our 3DMark tests. Considering the One Elite isn't overclocked, we'd expect the Vulcan X to edge ahead.
Meanwhile, the Germanium again takes the overall performance crown, but in all but the least demanding test the difference is negligible.
Next up we ran some real-world gaming tests, using Deus Ex: Mankind Divided and Rise of the Tomb Raider. We tested at 1080p and 1440p resolutions. We used each game's in-built benchmark.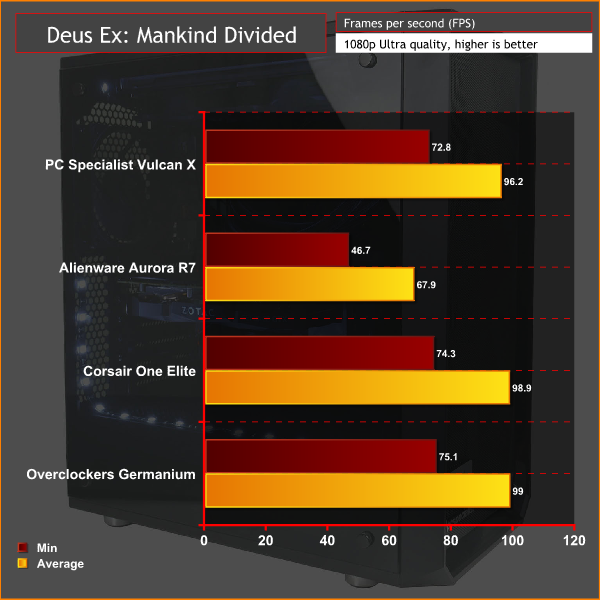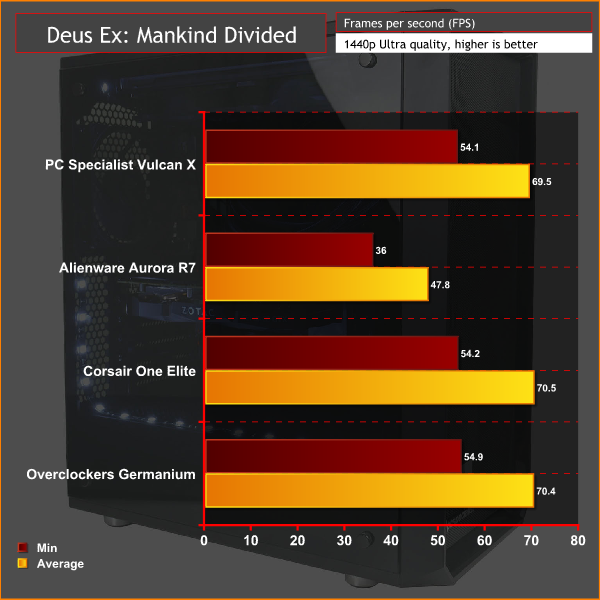 Just as with 3DMark we again see the Vulcan X just falling behind the Corsair One Elite, which itself is a little further back from the Overclockers UK machine.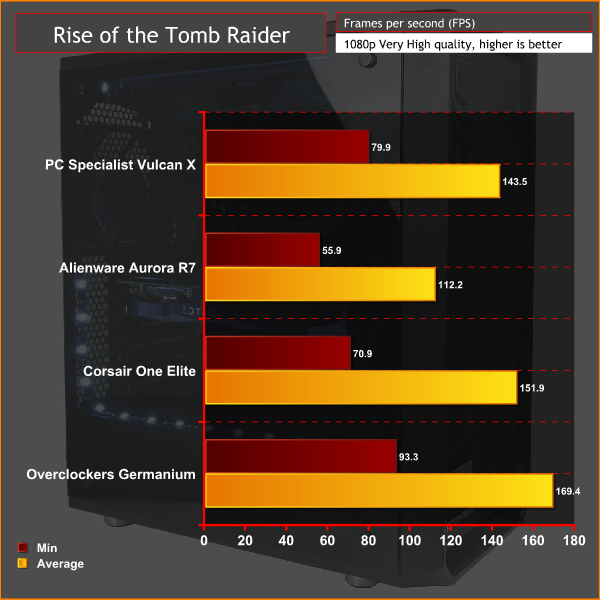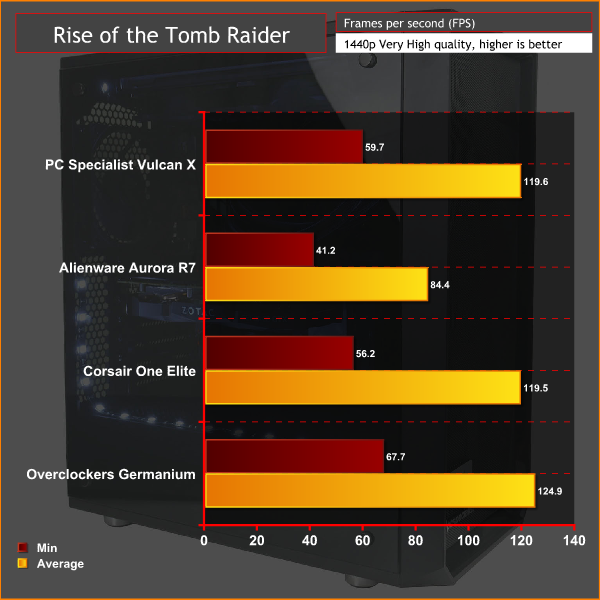 This would seem to suggest the One Elite does a slightly better job of keeping its graphics card cool, allowing it to run with higher clock speeds.