Blender BMW Benchmark
Cinebench R20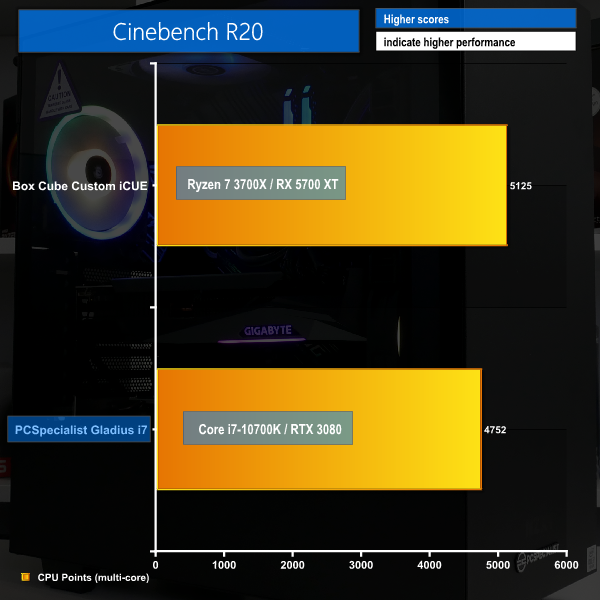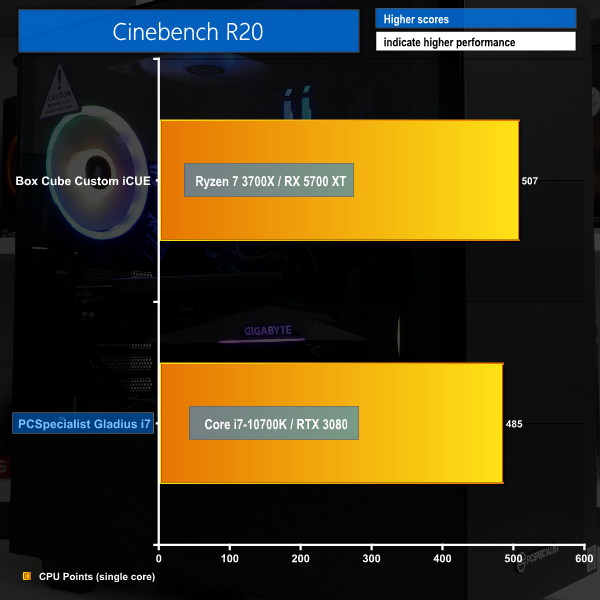 Performance in CPU heavy tasks is as we would expect from a combination of the 8-core 10th Gen Intel processor and 16 Gigs of 3200MHz C16 DDR4.
There is plenty of grunt available from the PCSpecialist Gladius i7 to handle productivity tasks such as Blender and Cinebench rendering.
In terms of clock speeds, the 10700K runs at 4.7GHz and around 140W package power for the initial all-core loading period. This then drops to 4.5-4.6GHz sustained all-core frequency at 125W after the short duration turbo limit time period is surpassed.
Cinebench R20 Back-to-Back

With the 100-200MHz drop in all-core clock speed from the initial Cinebench nT loading period to the later runs during the sustained clock speed operation, only a small performance reduction is observed. This is backed up with a small reduction in thermal numbers and power draw.
V-Ray GPU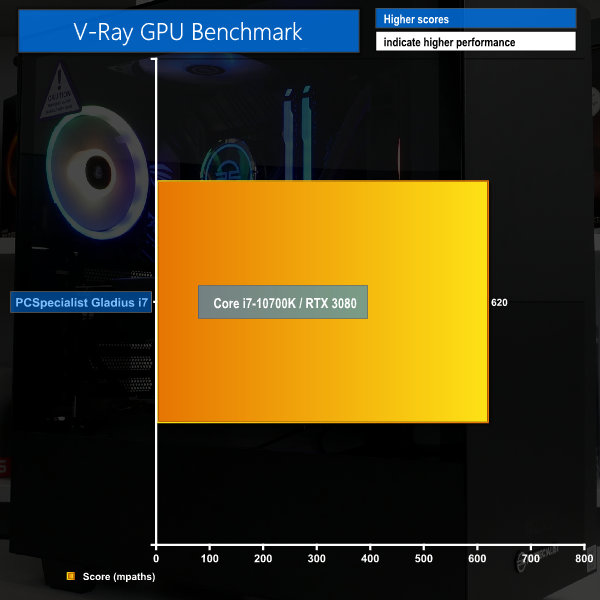 If you want to use the might of the RTX 3080 for compute tasks, V-Ray highlights excellent performance with its score.